Ex-convict Jailed 50 years for robbery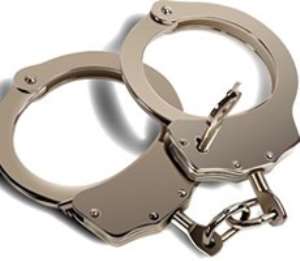 A Kumasi Circuit Court has sentenced an ex-convict to 50 years imprisonment in hard labour for robbing a female teacher at knife point.
Kwabena Boakye, who had earlier served a 12-month prison-term for theft, pleaded innocent whiles his accomplice, mentioned only as Saforo, has gone into hiding.
Ms Elorm Donald Bani, an Assistant State Attorney, told the court presided over by Justice Emmanuel Amo-Yartey that the victim, Mercy Appiah, lives in the same neighbourhood with the convict at Abuakwa near Kumasi.
She said on January 24, about 0400 hours, she was waiting by the road side to catch a bus to Kejetia when Boakye and Saforo suddenly emerged and pretended to be also travelling.
Ms Bani said the presence of the two made her uneasy and she decided to move a distance away from them but they prevented her from doing so and attempted to seize her handbag containing a cellular phone, GH¢120.00, body perfumes and a pair of slippers but she held firmly to it.
She said they then drew a knife, stabbed her in the chest and breast and fearing for her life, she let go the handbag and they fled with it.
The victim rushed to the Abuakwa police station to make a report and sought treatment at the hospital.
Ms Bani said the victim later spotted Boakye enjoying himself with friends at a drinking spot and alerted the police who moved in to arrest him.
She said the victim's cellular phone was uncovered during a body search conducted on the convict and he also led the police to retrieve the handbag, perfumes and the pair of slippers.