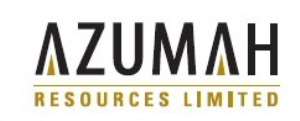 Nadowli, July 30, GNA- Azumah Resources Limited, an Australian Minerals Exploration Company operating in the Upper West Region, on Friday presented assorted medical equipment and materials to the Nadowli District Hospital.
The items included 20 hospital mattresses, 20 used hospital beds, 31 used hospital bedside tables, 26 used hospital bed over trays, 21 various sizes of cylinders, five spatulas and a distilling machine, which cost the Company 44, 000 Ghana Cedis.
Mr. Vitus Ngaanuma, Community Relations Manager of the Azumah Resources Limited, at a ceremony to present the equipment to the hospital authorities, said the Company had identified health care as a key area for support in building a strong relationship with the people.
He said the Company recognized that a well-equipped hospital would improve health service delivery for the people including personnel of the Company.
Mr. Ngaanuma called for mutual support and co-operation between the Company and the community and gave the assurance that the Company would continue to build a mutually beneficial relations with the communities as part of its social commitment.
Advertisement
"We have supported in several ways in the past and will continue to support whenever we can. However, at exploration level, there are limits to our ability to support", Mr. Ngaanuma explained.
Mr. Ngaanuma acknowledged the support from BaptistCare Australia for playing a part and management of the hospital for facilitating tax exemption for the equipment.
Madam Florence Angsomwine, Nadowli District Director of Health Service, who received the items on behalf of the hospital authorities, thanked Azumah Resource Limited for the support, which she said would help improve healthcare at the hospital.
She mentioned inadequate infrastructure, medical doctors, nurses, especially midwives and other paramedics as some of the challenges facing the hospital and called for support to enhance quality health care services.
GNA