Campaign Against Cholera Intensified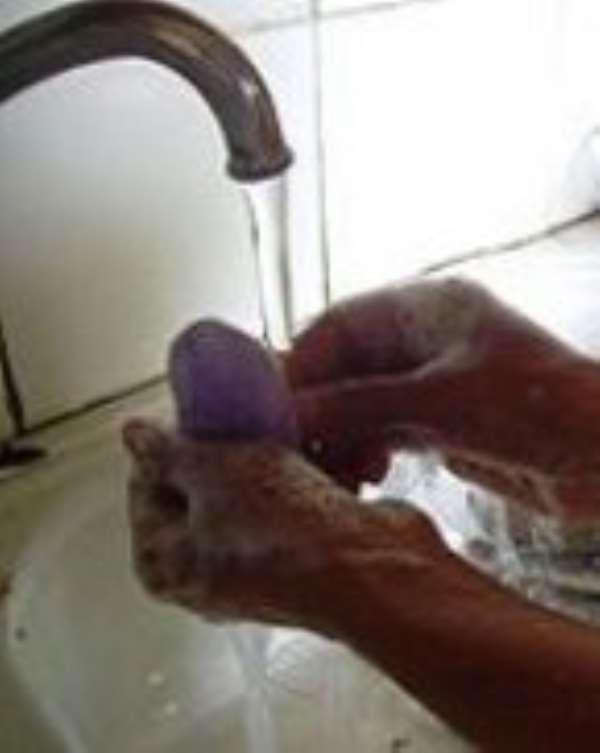 The campaign against the cholera disease has been intensified among schoolchildren in a number of schools within the Accra Metropolis.
Schoolchildren are being taken through the prevention, spread, and what to do when one gets cholera, at morning assembly, worship and during classes hours.
To this end, some schoolchildren and food vendors have adopted strategies in order to avoid the infection. This was revealed when the Junior Graphic visited some schools in Accra.
At the Gray Memorial Basic School, the Assistant Headteacher, Mr Clement Adonae, in an interview, said the school had provided the children with clean running water and soap so they could wash their hands with both soap and water after visiting the toilet.
He said the teachers have been asked to devote about five minutes of the classes hours to educate children about the disease.
In addition, Mr Adonae said the finger nails of the pupils are checked every morning to ensure that germs do not hide it.
Food vendors in the school have also been impressed upon to cover their food and serve hot meals as well as provide soap and water for the children to wash their hands before and after eating, which previously, some did not do.
When Mr Adonae was asked what they were doing about the idea of students buying food outside the school, he said because of the education on cholera, the children are very careful about where they buy from.
A class six teacher of the Calvary Methodist school, Ms Antoinette Annoh, said initially when children picked rubbish around the school, they just dumped the rubbish in the bin and walked straight to their classrooms but now she makes sure they wash their hands with soap and water.
At the Mantse Tackie Basic School, Ms Elizabeth Hutton-Mensah, the Headteacher, said when the school held its PTA meeting recently, she told parents to complement the teachers' effort by educating the children in the house and ensuring that they practised personal hygiene.
A JHS Two student of the Gray Memorial School, Master Clement Oppong Bofa, said he had stopped shaking hands with people. He brings his own cup to school everyday and also makes sure the sachet water he buys is approved by the Ghana Standards Board and is clean.
A food vendor in the school, Martha Nelson, said she always sells her 'waakye' very hot since the children would never buy it if it is cold.
Meanwhile, the School Health Education Programme (SHEP) of the Ghana Education Service (GES) has intensified education on personal hygiene and environmental cleanliness in schools and has also distributed flyers on the cholera disease to check the spread of the disease.