720 teenage girls give birth in Offinso Municipality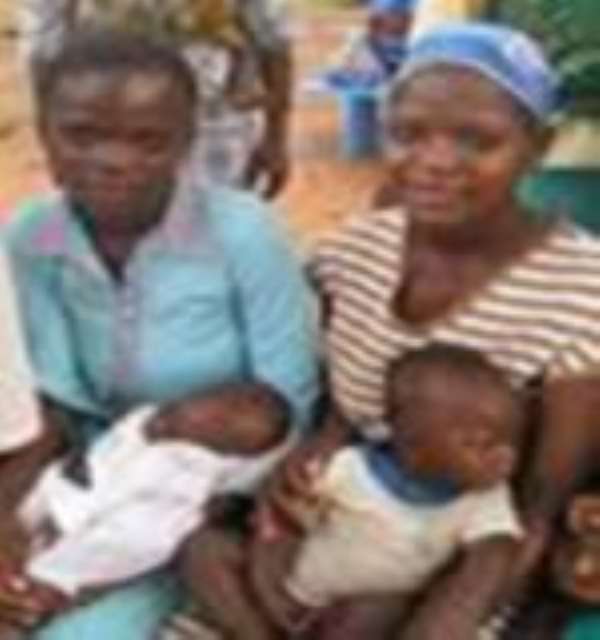 The Offinso Municipality recorded a total of 720 teenage pregnancies, last year, the Municipal Director of Health Services, Mr Francis Osei has announced.

He said 20 of the teenage mothers were aged between 10 and 14 years.

Mr Osei, who was addressing the annual performance review meeting of the Municipal Halth Directorate at New Offinso, said social and economic factors were to blame for the unhealthy situation.

Chiefs, heads of department, representatives of non-governmental organizations, nursing students and assembly members were among those present.

He touched on maternal deaths and said the Municipality recorded four cases during the period as against seven in 2009.

Mr Osei expressed worry about the increasing spread of the deadly HIV/AIDS infection in the area, saying, 604 people tested positive last year, compared with the previous year's figure of 575.

The HIV-AIDS death toll came to 30, four more than the 2009 figure.

He also spoke of the high prevalence of eye-related diseases, particularly glaucoma. In 2009, they saw 2,163 cases and this shot up to 3,460 in 2010.

He said they had stepped up community education on hypertension, diabetes and the sickle cell diseases.

Their main challenges included inadequate logistics, bad roads and low level of community participation.