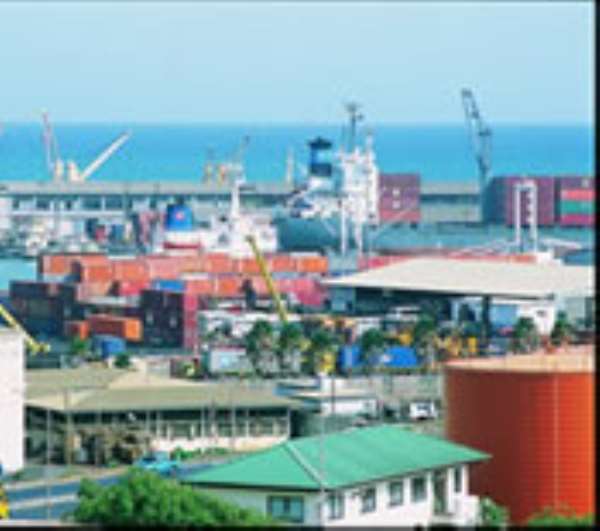 Tema Habour

Ghana's dream of constructing West Africa's first inland port has stalled as government's inability to raise funds for the project has been cited as the reason.
Answering questions on the floor of Parliament on Thursday, Minister of Roads and Transport, Mr. Mike Hammah stated that government faced a number of difficulties with respect to the construction of the port.
Mr. Hammah said "the project is faced with a number of challenges, which include difficulties in sourcing for funds on the Public Private Partnership (PPP) basis to complete it."
He however was quick to point out that three companies have expressed interest in collaborating with government to complete the project. They are China Harbor Engineering, ACI-USA and Dominion Mart Associates.
The minister further revealed that a feasibility report on the project indicated that railway connectivity was a huge determining factor to the realization of the project, hence his outfit's determination to collaborate with the Ghana Railway Development Authority to finalize a deal for the rehabilitation of the existing railway lines.
The Boankra Inland Port is seen as a viable solution to the decongestion of the main harbor in Ghana - the Tema Harbor.
It is also expected to generate high economic activity in the Ashanti Region and surrounding areas, creating a lot of employment opportunities for many Ghanaians.
The port is also expected to bring import and export services closer to the doorsteps of shippers in the northern half of the country as well as those coming from Burkina Faso, Mali and Niger.
So far, only 5 African countries have inland ports, namely Algeria, Kenya, Uganda, Zambia and Swaziland.
Story by Fidel Amoah/Myjoyonline.com/Ghana