Banks in Ghana must be regulated, they charge too high interest rates – E.T. Mensah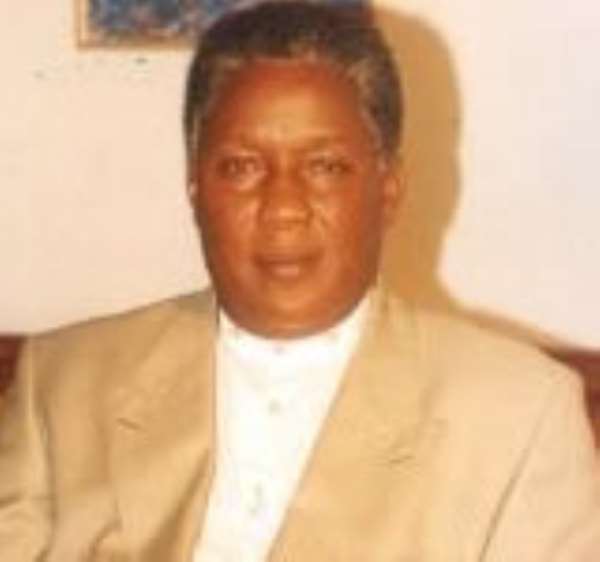 Employment and Social Welfare Minister-designate, Mr Enoch Teye Mensah
http://news.myjoyonline.com/mynewsaudio/201002/ET Mensah and Hackman.mp3
Listen Meers Owusu-Agyemang and ET Mensah© Copyright myjyonline
The Employment and Social Welfare Minister-designate, Mr Enoch Teye Mensah has made a strong case for banks in the country to be regulated.
He said it was economically not feasible for businesses to borrow at an interest rate of 32 per cent and be able to sustain their businesses. "It doesn't make economic sense for people to go for loans and pay 32 per cent (interest)".
E. T. Mensah was responding - during his vetting by the Appointments Committee of Parliament - to concerns raised by the Member of Parliament for New Juabeng North constituency, Mr Hackman Owusu-Agyemang, that interest rates charged on loans in Ghana were not only absurd but crippling for businesses.
Mr Owusu-Agyemang contended that the situation served as a disincentive to industries in the country.
Agreeing with him, the nominee for the Employment and Social Welfare Ministry said while the conduct of the banks was unacceptable, the interest rates charged by non-banking institutions were even more appalling.
He claimed that non-banking institutions charge as much as 100 per cent interest on loans they grant to businesses.
Mr E. T. Mensah, therefore, advocated that any regulation in the financial sector must encompass both banking and non-banking institutions.
He assured that he will recommend to the president the need for a regulatory framework in the financial sector.
Story by Malik Abass Daabu/Myjoyonline