World AIDS Day 2009: Universal Access and Human Rights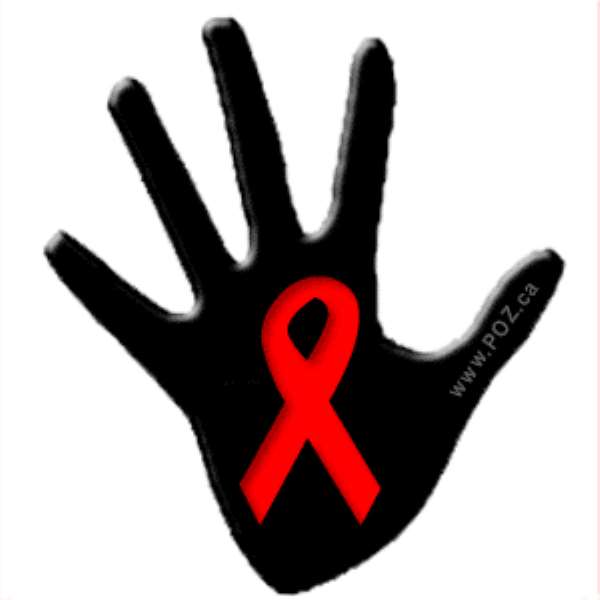 The message is loud and clear. Take action. Be accountable. Know your status. This message can be seen plastered on billboards and heard on favorite radio stations all throughout Ghana. Today that message not only ties a red ribbon around the hearts of Ghanaians but also on one that intertwines us all across the globe. The 1st of December is upon us and that means it is World AIDS Day, a day that takes a stand in the fight against the spread of HIV/AIDS.
Human Immunodeficiency Virus (HIV) is the virus that causes Acquired Immune Deficiency Syndrome (AIDS). HIV weakens the immune system as it destroys the ability for the human body to fight off infections such as pneumonia and tuberculosis (TB). It can be transmitted through bodily fluids including blood, saliva, breast milk and semen by ways of unprotected intercourse, sharing of drug needles, mother-to-child and open sores.
Started in 1988, World AIDS Day was established by the World Health Organization (WHO) as an opportunity to bring awareness and focus efforts on the global HIV/AIDS epidemic. Currently there are an estimated 33 million people living with HIV. Of the total world HIV population, around two-thirds are people living in sub-Saharan Africa, according to an AIDS epidemic update by the Joint United Nations Programme on HIV/AIDS (UNAIDS). The top countries that bear the brunt of the transmission include 1) Swaziland (26%), 2) Botswana (24%), 3) Lesotho (23%), 4) South Africa (18%), and 5) Zimbabwe (15%), which are all located in sub-Saharan Africa.
In Ghana there are presently an estimated 260,000 people living with HIV, according to the UNAIDS. This puts the country at having one of the lowest prevalence rates in Africa at approximately 2% of the population living with the virus. However, this is still higher than the less than 1% of people living with HIV/AIDS worldwide. For Ghanaians living with HIV/AIDS, roughly 30% of new infections were contracted despite being in what were perceived as low risk heterosexual relationships. Another 30% of new infections were transmitted by engaging in causal sex according to a recent UNAIDS chart.
Many who contract HIV are able to go on to live healthy lives with the aid of standard antiretroviral therapy (ART). Such therapy consists of antiretroviral drugs (ARVs) administered in a cocktail to slow the progression of the virus. However, access to such medications is not widespread. With the majority of the HIV/AIDS population living in sub-Saharan Africa and more than 70% of the people living on less than US$2 a day most are unable to afford the very drugs that would not make HIV a certain death sentence. In a report by the WHO, UNAIDS and UNICEF there are more than 13,000 HIV positive people on ART in Ghana but roughly 87,000 people are still in need of access to medication. That's over a third of Ghanaians living with HIV/AIDS without access to the medications that can maximally suppress the virus and give them hope for a healthier and prolonged life.
That is just the theme given to this year's World AIDS Day: Universal Access and Human Rights. According to the Ghana Government Official Portal website, Ghana aims to enhance and advocate for leadership and accountability in addressing the HIV epidemic at all levels. All stakeholders in decision making at the national, regional, district, and community, family and individual levels must be engaged. Stigmatization and discrimination must be reduced and increasing and updating testing devices must be put into place. Ghana's Vice President John Dramani Mahama urges all to help promote counseling and testing services and join the national response in preventing HIV/AIDS.
With 3,800 people dying each day from AIDS in sub-Saharan Africa there is much work to be done in fighting against this epidemic. However, despite being a long way from eradicating HIV/AIDS, there is still progress being made. When it comes to treatment, there are more people living with HIV than ever before as people are living longer due to the beneficial affects of antiretroviral therapy and population growth. In the recent 2009 AIDS epidemic update, UNAIDS finds that in matters of prevention, new HIV infections have been reduced by 17% over the past eight years. In sub-Saharan Africa the number of new infections is approximately 15% lower, resulting in 400,000 fewer infections in 2008. In a UNAIDS article on the matter, Dr. Margaret Chan, Director General of WHO states, "international and national investment in HIV treatment scale-up have yielded concrete and measurable results." "We cannot let this momentum wane. Now is the time to redouble our efforts, and save many more lives."
With the concerted efforts of international organizations, local and national governments, private and public sectors, NGOs and you, we can continue to fight against the spread of HIV/AIDS and advocate for healthy lifestyles without discrimination for those already living with the virus. There are many ways you can take action in response. Ghana's Ministry of Health suggests promoting abstinence and faithfulness, reducing the overall number of sexual partners, promoting the use and consistent availability of male and female condoms and encouraging voluntary counseling and testing. HIV/AIDS no longer needs to be the death sentence it once was. But more notably it no longer needs to be one of the cruelest global atrocities of our time. With a focus on universal access and human rights, take the opportunity to learn your status today so you and others can live a long and healthy life.
Jalyn Feth - Correspondent (NGO News Africa),www.ngonewsafrica.org