Golden Star Resources engages "galamsay" operators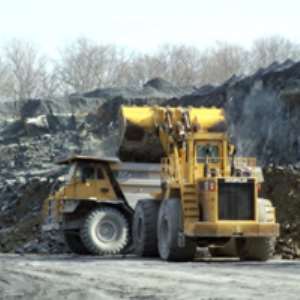 The company believes ceding part of its concession to illegal miners would help control "galamsey" operations in the area

After years of battling illegal miners popularly known as galamsey, Golden Star Resources Wassa Mines has now ceded part of its concession to the illegal operators around the Subri Akyempim area in the Western Region.
The activities of the illegal miners have always been a threat to the operations of mining companies in the country.
"We are still responsible for all the environmental issues, we still report to the Minerals Commission and we are responsible for the safety on our sites," he said.
Various attempts including the use of the military to ward them off haven't addressed the problem. So now Golden Star Resources wants to co-exist with them as a remedy to the problem.
The General Manager at the Wassa mines of the company, Micheal Mracek, who thinks this could work out for the mining companies, however says the initiative needs a legal backing of a sort.
Mr. Mracek disclosed this to Joy Business at a tour of Golden Star Resources mining operations in Bogoso Prestea and Wassa.
The company's mining concession currently covers an area of 57 square kilometer in subri-Akyempim in the Mpohor Wassa area in the Western Region and it's expected to produce 400 thousand ounces of gold this year.
Ghana could receive some support to make it a more attractive destination for business.
The country has dropped significantly in recent rankings on conducive business climate but a visit by officials of the Investment Climate Facility ICF for Africa could reverse the trend.
The team will interact with a number of ministries and private sector bodies in a drive to help support Ghana's efforts in improving its investment climate.
The Meetings are scheduled with the Ministry of Justice, the Ghana Chamber of Mines, the Ghana Employers Association and the Internal Revenue Service in a bid to identify potential projects that ICF can co-fund.