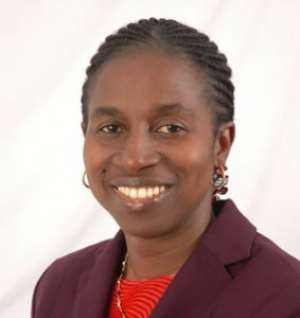 The growth in real Gross Domestic Growth (GDP) for the last year has been confirmed to be 7.3% with a corresponding revised estimate of GHC 795.1 million.
The nominal GDP which is GDP at current prices was also seventeen thousand six hundred and seventeen point six million Ghana cedis.
The services sector had the highest growth rate of 9.3% with a total share of 31.81% in the total GDP.
This was followed by the industry sector which also had recorded an 8.1% growth and contributed 25.89% to the total GDP.
The agricultural sector though recorded the lowest growth with a 5.1% rate; the sector continues to dominate the economy with a 33.59% share of the total GDP.
The figures were announced on April 30 by the statistical service in its maiden edition of public release of the GDP figures which is to be a regular activity.
The service emphasized that the GDP figure is a revised figure that only represents about seventy percent of that collected so far for all the sub sectors.
The service noted the final GDP estimate is therefore to be released latest by April next year.
The service also declared the final growth in real GDP for 2007 as 5.7% with a corresponding final GDP estimate of seven hundred and forty one point two million Ghana cedis and a nominal GDP of fourteen thousand and for five thousand point eight million Ghana cedis.