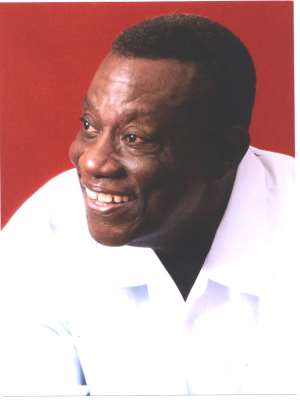 Communications is a difficult portfolio for anyone who carries the burden of managing the image of high profile personalities and corporate entities. Everybody can talk and be heard but not everybody can communicate. That is why people are specially trained to deal with this area.
Unfortunately many people reckon someone with a good flow of English language or a high academic degree as being naturally gifted at communicating. Communication is an art that is learned and can be mastered through constant application and polishing.
Since the NDC government came into office I have been watching rather keenly the performance of its communication team. I call it a team because that is what I expect it to be, anything less is not even worth my effort.
There are many aspects to communicating in any human setting and depending on who the main actor is these aspects may play out differently. Basic to the art of communication though is the issue of appropriate language use.
I do not consider myself a communications expert, although I aspire to become one soon, but I know for a fact that even traditionally the demonstration of appropriate language use could qualify a person to be branded a 'nyansani' (wise person) or a 'sansani' (useless person), at least per my best interpretation of the Twi dialect.
Once you are branded a 'sansani', believe me no matter how well your intentions nobody will ever deem you serious enough to give you their ears.
I have followed recent developments from one arm of the President's communications team with respect to how Koku Anyidoho handled a personal opinion piece written by a colleague, Ato Kwamena Dadzie and immediately following that another concern raised by an honourable member of parliament, Dominic Nitiwul. I will come back to these specifics after I make a few points.
Although there is not one right way to communicate it is important for the President's communicators to take note of three important variables of every communication endeavour: amount of information, recipients of information at any given time and the vocabulary set being used.
Amount of Information: There is nothing more embarrassing than giving out scanty or more-than-necessary information and suffering a backlash. This is more likely to happen when communicators fail to prepare before speaking. For instance, there is absolutely nothing wrong with asking for time to organize your thoughts before granting an interview. The temptation to just talk, talk, talk is even more luring for political office communicators when out of sudden increase of 'political adrenalin' a communicator dishes out a copious dose of nonsense only to stir the hornets nest. The next thing then is an avoidable apology which does very little to take away words that have already fallen out of the mouth.
Recipients of Information: It is important to note that at any particular time the response to a concern raised by one person is addressed to all Ghanaians. When people turn on their radio stations or television sets or read newspapers, they take information coming from the seat of government as addressed to them directly. This is irrespective of who raises that concern. There are those who will support the issue at stake and there are those who will not but invariably both groups of people will take the information coming from government and manipulate it to suit their view points. If our communicators will take note of this fact then they can begin to craft their responses with more finesse and devoid of verbal high blood pressure triggers.
Vocabulary set being used: Words are powerful, they can build or tear down and so can they make you wise or foolish. Silence is sometimes very golden and contrary to the opinion held by some people that silence can never be a bedfellow of politics, I beg to disagree. As a communicator it is your ability to discern issues that deserve your response and those that should be left untouched that makes you a true communicator. Islam has a lot of wise sayings one of which I picked for this piece. I am not sure if it is in the Quran or not but it says that "the tongue is like beast; if it is let loose, it would devour". From experience I can attest that silence does speak loudest in certain situations. If, as a communicator, you are not in the mood to present something tasteful it is better to keep quiet. I do not mean that everything that you say should be to please people. You can make someone feel extremely stupid without using the word stupid.
Back to my two test cases that Koku Anyidoho handled. First of all let me again state that I am no communications expert, neither can I compare my modest academic or professional gains in any way to Koku Anyidoho's and to that I doff my hat off for his credentials. However, it beats my understanding how he ended up with the way he handled these test cases.
Ato Kwamena Dadzie: He wrote a piece expressing his personal opinion in extremely strong terms. Anyone who has been reading Ato's blog knows by now that he is a "huhuhuhu nnye me hu" person. Ato writes whatever is on his mind irrespective of who his ink stains in the process. I read that piece and thought that Ato had been uncharitable in his choice of words describing your "bruised ego" and how you "rave and rant". Hmmm that was tough and I was hoping that you were going to help me prove Ato wrong. Unfortunately Koku your response to a personal opinion and your allusion to Kweku Ananse domiciling in Ato's head was for me a bonus point for Ato. You proved me wrong and proved Ato right. I bet you this is not the worse experience for you yet, there are others out there just calculating their steps ready to take their strides. My question is if you cannot deal with such opinions then you better gird your loins. I do not hold it against you though. I am in Lent and have fallen in love with forgiveness which I am all too willing to share with you.
Hon. Dominic Nitiwul: When I read the statement he made about my President and his visual problem I got angry because I hate it when some people begin to play God and set out to number the days of their fellow men. However listening to the MP explain himself on Adom FM I felt that he asked a rather harmless question and if that interview is anything to go by he did not seem to have done so out of malice. In fact I think that he only said what people were muttering following the exposure of the font size of the President's Independence Day speech. Moments after the celebration I heard here in the United States how big the font sizes were and I wondered how people who watched the programme only on TV saw how the print looked. So Koku instead of asking the member to declare his mental status, you did not even question why a cameraman decided to zoom in on the printed text. In any case the font was big, true or false? If it was you could simply have responded referring to the President's own disclosure during the campaign period and made the MP feel bad in the process without employing the language you used which drew my attention to the story even before I saw the MP's version.
These are my personal thoughts for Koku and I do so in good faith. As the director of communications at the presidency you need to begin to see yourself as a role model. It is important to look at yourself and see where your weaknesses are when it comes to media management. Fortunately you have a big team making up the entire government communication apparatus. With the expertise that you possess it will not be a bad thing to form use the team comprising yourself, Mahama Ayariga, the Information Minister and her two deputies (whenever they join the team) to the government's advantage.
Subsequently you can identify one or two people in the team who can manage the media better. For now I have a feeling that your rating has dipped but it is not too late to reverse it in your favour. It all depends on how beneficial you find the words of Sam Levenson, an American who among other professions was a journalist, that "it's so simple to be wise. Just think of something stupid to say and then don't say it".
Written by Dot Asare-Kumah