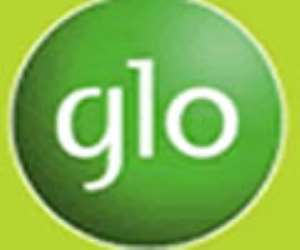 Almost  a year ago, Globacom announced its presence in Ghana and acquired an operational license from the National Communications Authority to operate a mobile telecommunications network.
The Nigerian established firm promised to begin a roll out in December 2008 with state of the art telecommunications equipments, but this was postponed to the first quarter of 2009.
Quite recently, the company announced again that it was set to change the face of communication in Ghana with the engagement of ZTE, a highly-rated international telecoms vendor, to deploy additional access network infrastructure for its imminent roll out.
Glo signed an agreement with ZTE to deploy 800 indoor and outdoor Basic Trans-receiver Stations for its operations in Ghana.  Globacom's Executive Director for Special Projects, Mike Jituboh, in a recent statement said the microwave transmission extension being deployed by Glo was to ensure voice and data clarity and eliminate bottlenecks usually encountered with pre-expansion technology.
"The new network elements with multi-media components will be linked to the Glo 1 submarine Optic Fibre Cable thereby providing a golden opportunity for Ghanaians to establish private call centre operations with attendant economic benefits to the people," he added.
According to him, The Glo 1 submarine cable is likely to have landing stations in London, New York, Lisbon and major cities in 16 other African countries including Accra, Dakar and Lagos.
Telecommunications experts in Ghana have however grumbled about the continuous postponement of Glo's roll out projects. According to some experts the paper spoke to, all they knew was that the Glo roll out projects was designed to take off ahead of some telecommunications firms.
However, Globacom is still grappling to match its words with deeds. Some Ghanaians that this paper interviewed about the expected roll out of Globacom in Ghana complained that it had taken a long time.
According to them, there is the need for the competition to be made keener, hence the desire for Glo. But how much longer will it take for Glo to finally begin a roll out?