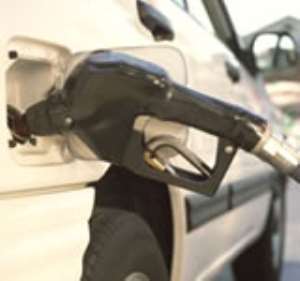 NDC member Tony Aidoo justifies tax cuts
Prices of petroleum products are expected to be reduced effective Monday, March 9, 2009 in line with the tax reductions proposed by government in the 2009 budget.
Officials at the National Petroleum Authority (NPA) say oil marketing companies (OMCs) in the country will be advised on the new prices on Monday.
Parliament on Thursday passed into law the Customs and Excise Amendment Bill which seeks to reduce petroleum taxes and related levies.
The passage of the bill followed closely on the heels of the reading of the budget statement for the 2009 fiscal year which promised substantial tax cuts on petroleum products.
President Mills is said to have already given assent to the law.
President Mills at his first State of the Nation Address to Parliament in February said the proposed tax cuts are in line with the ruling party's manifesto pledge to reduce the cost of fuel to ease the financial burden on Ghanaians.
The proposed drops in fuel prices will be the first after prices were heavily reduced by the Kufuor administration in December 2008 following drops in international market prices of crude.
Sources at the NPA say the reductions would ensure a drop in the litre price of petrol from 82 to GHp78 and diesel from about GHp89 to GHp85.
A gallon of petrol will sell at GH¢3.51 from GH¢3.69, representing a drop of 5% and diesel will sell at GH¢3.89 from GH¢4.00 representing a 2.8% decrease.
Liquefied Petroleum Gas (LPG) is also expected to go down by about 10%.
Meanwhile Finance and Economic Planning Minister Kwabena Duffour has however warned that the cuts will result in a loss of close to $50million to the economy.
While the Majority in Parliament have hailed the reductions as good news, the Minority say it will be a drain on the national coffers.
Story by Fiifi Koomson