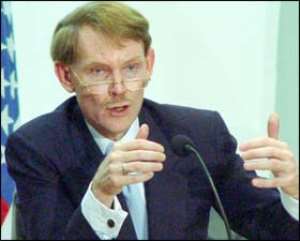 Robert Zoellick The growth of the global economy, which is now being bedevilled by crisis will rebound in 2010, the International Monetary Fund (IMF) has said in its latest estimates of the Economic Out-look for sub-Saharan Africa. 
The Fund, however, cautioned that global outlook and prospects for Africa remained "highly uncertain."
IMF's director of African Department, Antoinette M. Sayeh, made these disclosures during a conference call with select African journalists.
She said the economic crisis, which erupted in the United States, was already taking its toll on African countries and the impact had been severe.
"Africa is feeling the impact of the global financial crisis, and it is already severe. We now expect growth in 2009 to reach about 3.3 percent, roughly half its average since 2000. At the same time, inflation is coming down only slowly as the food and fuel price crisis of 2008 continues to have lingering effects."