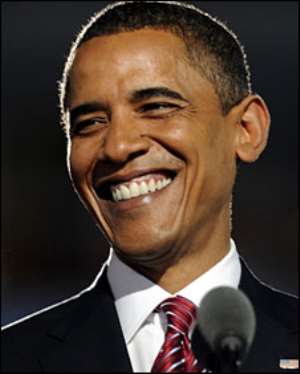 Experienced diplomat Dennis Ross, a veteran of Middle East politics, has been unveiled as a key aide in the Obama administration.
Mr Ross, who has served both Democrat and Republican presidencies, will be Secretary of State Hillary Clinton's expert on the Gulf and southwest Asia.
The State Department said he would give assessments, strategic advice and perspective to Ms Clinton.
Iran will be one of the most pressing challenges to the new administration.
'Wealth of experience'
Mr Ross was involved in Israeli-Palestinian peace initiatives in both the Clinton and Bush administrations.
"This is a region in which America is fighting two wars and facing challenges of ongoing conflict, terror, proliferation, access to energy, economic development and strengthening democracy and the rule of law," State Department spokesman Robert Wood said.
Mr Obama's administration is expected to attempt to engage more with Iran, which has had a troubled relationship with Washington since the Islamic revolution of 1979.
While some of these talks are expected to deal with Iran's fledgling nuclear capacity - which the West suspects will be used to create a bomb, but Tehran denies - but may also involve the future of Afghanistan, reports said.
"Ambassador Ross brings a wealth of experience not just to issues within the region but also to larger political-military challenges that flow from the area and have an impact outside of the Gulf and southwest Asia, and the secretary looks forward to drawing on that experience and diplomatic perspective," Mr Wood said.
Mr Ross is the latest high-profile appointee in the Obama administration.
He joins former Senator George Mitchell who will be special envoy for Middle East peace, and Richard Holbrooke who will become special coordinator for Afghanistan and Pakistan.