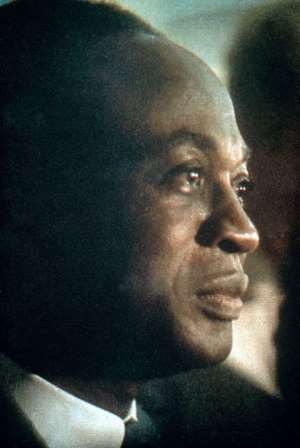 President John Evans Atta Mills on Thursday assured Ghanaians that a Legislative Instrument will be sent to parliament to be enacted, for a public holiday to be observed to honour Osagyefo Dr. Kwame Nkrumah.
Delivering his first State of the Nation Address in Parliament House, Professor Mills said it was time the nation honours its leaders and his government during their campaign promised the people to honour its past leaders.
"This year as we mark the centenary of the founder of this nation it will be befitting to honour him with a public holiday, and I urge parliament to work expeditiously to pass into law the bill."
"Madam Speaker, I make a firm commitment to fight vigorously against the drug menace. In line with this we will amend the Narcotics Drug Control, Enforcement and Sanctions Law of 1993. We will also ensure that all high profile cases involving narcotics which are still outstanding are investigated and prosecuted.
"We will also bring to closure, the lingering issue of justice in the case of the death of Ya Na and his followers, Issa Mobila and other outstanding cases," he told a packed Parliament House whose members readily jumped at the pointer to engage in high-pitched, albeit brief shadow-boxing and catcalls.
The President had paid glowing tributes to his predecessors; ex-presidents J.A. Kufuor and J.J. Rawlings,
"The nation is grateful to them. The nation is grateful for their service. The nation is also grateful to them for moving our democracy along the path to maturity," he said, praying God's guidance for him to be able to add to their rich legacy.