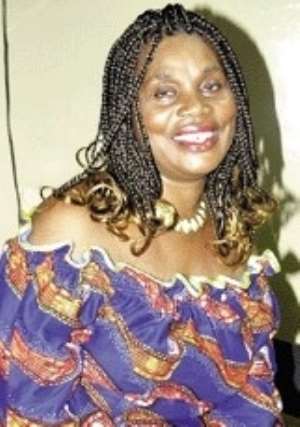 The Peace & Love Orphanage belonging to Maame Dokono has been closed down after an eight year old boy allegedly sodomised a six month old baby.
The Domestic Violence and Victims Support Unit of the Police say the action was meant to protect the inmates of the orphanage.
But the owner of the orphanage, actor and gender activist, Maame Dokono believes the closure is politically motivated.
Grace Omaboe popularly called Maame Dokono had been with the NDC but decided to cross carpet to the then ruling NPP which lost the last election.
She thinks the closure of the orphanage is an attempt to teach her a lesson.
Officials of DOVVSU say Maame Dokono could be charged with a criminal offence.

This is because under the country's criminal code, a person under 12 years cannot be charged with a criminal offence but rather the owner of the child.
The former 31st December Women's Movement activist could be charged with negligence since she failed to protect the six-month old baby.
Stay tuned for development on this story.
Story by Malik Abass Daabu