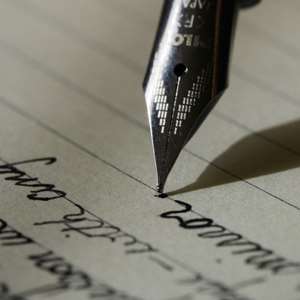 Agriculture is facing several problems in India. On the one hand natural calamities adversely affect agriculture production ,while on the other hand policy makers make agriculture policies which benefit industries more than agriculture.
According to the National Crime Record Bureau, Government of India, more than 1 lakh 50 thousand farmers committed suicide during the period 1997 to 2005. Two thirds of these belonged to Maharashtra, Andhra Pradesh, Karnataka, Madhya Pradesh and Chhattisgarh. According to Dr. Shiraj A Wajih, President of Gorakhpur Environmental Action Group and member of State Agriculture Committee of Uttar Pradesh said, ''Increasing cost of agricultural production material, climatic changes, chemical farming, poor management of agriculture system, lack of government interest and low market value of agriculture produce-- all these factors tend to worsen the situation for small and marginal farmers."
He further said that suicides by farmers seem to be more common in relatively well-off states where they attempt to move up the value chain by going for risky cash crops, while farmers in poorer states stick to cereal cultivation and are averse to switching over to commercial crops.
In the years 2007-2008 and 2008-2009, the government disbursed agricultural loans to the tune of Rs. 225 thousand crores and 280 thousand crores respectively. Thus during this two year period the farmers received 505 thousand crores rupees as loans, the annual interest on which amounts to around 45 thousands crores rupees. This means that the central government is collecting a huge amount of interest from the farmers. Yet it allocates very little budget for the welfare of farmers.
The development of Indian agriculture has always been inextricably linked with effective water-management practices that have been taken up by the state and/or local village communities. Water management has necessitated a certain degree of cooperation and collective spirit in the Indian countryside.
Only a small percentage of Indian farmers have enjoyed the luxury of natural irrigation, although in the past, in certain parts of the country, the soil used to retain enough moisture well beyond the monsoon months. However, it is equally true that the drying up of wells led to mass migrations, and sudden depopulation of old towns and villages.
Dr. Shiraj says, "Sustainable agriculture literacy can alleviate the problem of agriculture in India. We need to educate the farmers. Farmer schools can be a good measure of sustainable agriculture literacy. This school should be run by the community members and local farmers can be the best teachers and trainers of such schools." Gorakhpur Environmental Action Group is currently running 12 farmer schools in two districts of Uttar Pradesh. All these schools have proved to be a unique platform to resolve the problems of agricultural production faced by small and marginal farmers."
Thus there are signs of Indian agriculture bouncing back. It is scripting its own success story in spite of poor productivity, falling water levels, expensive credit, a distorted market, laws that stifle private investment, controlled prices, poor infrastructure, produce that does not meet international standards, inappropriate research, tax evasion by unorganized sector leading to the lack of a level playing field. We need to reshape our ideas and thoughts for the betterment of India's agriculture system only then we can be the food factory of the world.
Amit Dwivedi
(The author is a Special Correspondent to Citizen News Service (CNS). Email: [email protected]; Website: www.citizen-news.org)