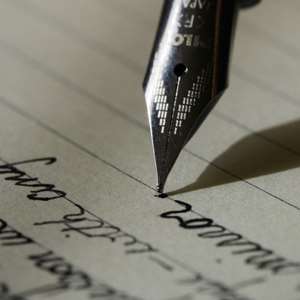 "I am the first woman farmer in my block who started cultivation 15 years back," said 45 years old Aisha Begum Khatoon of Hridaypur village in Ambedkarnagar district. When she picked up the hoe for the first time, all the villagers rebuked her for treading on a man's domain. However, she decided to move forward, despite all odds, in order to look after her three daughters and one son.
Her husband lives in the city and takes no interest in agricultural activities. She owns a mere half acre land, but by resorting to organic farming, she is able to provide bread and better to her family of five members. She is now able to produce more than 20 varieties of crops, thanks to organic farming, and has become a role model for other women farmers of her area. Aisha Begum is grateful to the Gorakhpur Environmental Action Group (GEAG), for teaching her multi-layer cropping patterns, as well as time and space management.
Organic farming has provided her with a sustainable and economically viable model of agriculture production. She is also involved with Ekta Self Help Group and is the President of NARI Manch (this forum provides agriculture related information to women farmers). She has also been successful in creating more than 250 self help groups. Now her husband and her other family members take pride in her work. The Uttar Pradesh state agriculture Minister, Mr Chaudhari Laxmi Narayan, awarded her recently, during the Kisaan Sansad (Farmers' Parliament), in recognition of her excellent work in agriculture production.
Women farmers, despite being one of the biggest labor forces in India, are still fighting for their rights and identity. In India more than 84 per cent of women are involved in agricultural and/or allied activities. The agricultural sector provides employment to nearly 4/5 of the total women work force in India. One third of the agricultural laborers are women and 48 per cent of the women farmers are considered self employed in the agriculture sector.
According to a study conducted by GEAG, in Uttar Pradesh, 70 per cent of the state's population is involved in agricultural activities, making it a food surplus state. Women family members of about 80% of small and marginal farmers are involved in agricultural activities.Yet land holding rights of women farmers are a mere 6.5 per cent out of which a majority of them (81 per cent) got their land after the death of their husband, while only 19 per cent got it from their mother's side.
Neelam Prabhat, State Coordinator, Aaroh Abhiyaan, (a campaign for the empowerment of women farmers and their rights) working in GEAG, Uttar Pradesh said, "despite the tremendous contribution of women farmers in agricultural sector ,they have always been marginalized and denied their rights, not only by their family and society ,but by the policy makers as well. In general, they are treated as the assistants of male farmers."
She further said, " According to a recent report published by The United Nation's Food and Agriculture Organization (FAO), 40 million people have been pushed into hunger this year mostly due to soaring food prices, and the number of undernourished people worldwide is approaching the 1-billion mark. We can reduce this number if we empower women farmers and give them land holdings rights and joint bank accounts with their husbands."
The total number of hungry people has risen to 963 million this year, up from 923 million last year. FAO has cautioned, in the latest edition of its global hunger report, that this number could rise further as a result of the ongoing financial and economic crisis. In view of this we should strengthen production in a comprehensive way and should give the rights, long over due, to women farmers. In this way they will become an asset, not only to their families but also to society and the entire country.
Amit Dwivedi
(The author is a Special Correspondent to Citizen News Service (CNS). Email: [email protected], website: www.citizen-news.org)