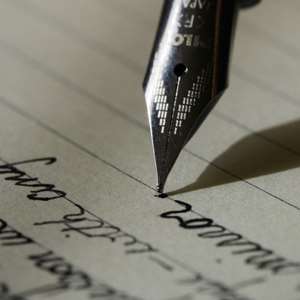 25 years old Mr. Shravan Kumar becomes very happy when he sees his growing agriculture fields. He did his post-graduation and Bachelor of Education form Gorakhpur. He says proudly, 'I love doing farming in my village rather than doing a job in the city. This way I can sustain myself and my 12 family members and also save about 8000 rupees annually.' He owns merely one acre of land, which is often troubled by floods. In this small piece of land he produces more than 20 varieties of crops. His village Laxmipur in Maharajganj district is in the Rohini River Basin and situated just 100 meters away from this river. This village faces heavy floods every year and almost all the crops are washed away. Mr. Kumar said, ' Five years ago I had no idea how to manage crops in the monsoon season. However, when I came in contact with Gorakhpur Environmental Action Group (GEAG), I learnt many adaptive methods and also got indigenous technical knowledge to strengthen agricultural production.' Now he can easily manage his crops' production and has becomes an ideal young farmer not only in his native village but in surrounding areas too.
Floods are a natural phenomenon occurring in the majority of the rivers in India. . The north-eastern region of Uttar Pradesh like Bahraich, Sidharthnagar, Maharajganj, Gorakhpur, Kushinagar and district Gazipur in south-eastern Uttar Pradesh are located in aheavy monsoon prone region. People in this area have been used to living with floods, and they have no hope of getting any help from the government to come out this bane. During monsoons, they have to spend many months on temporary shelters and community made embankments. Children can't go to schools as schools remain closed until the flood waters recede. They also face acute drinking water shortage.
"The state-built embankments near rivers did little beyond providing an elevated area for people to shift to, during floods. But with human beings and livestock under the same roof and in the absence of proper health and sanitation facilities, villagers had to endure inhuman conditions three months a year. Access to safe drinking water has been an annual problem during monsoons" said, Mohna Devi, who lives in Manoharchak, a heavy flood prone village in Maharajganj district.
According to Mr. Amit Kumar, Coordinator, Research and Advocacy working in GEAG , 'Human activities also play a major role in flood creation. Ponds and lakes meant for storing rainwater are being converted into land for housing or agriculture. Also, post monsoon, farmers intensively cultivate the newly created fertile silt stretches left behind by the receding floods. Subsequently, this encourages expansion of human settlements closer and closer towards the rivers, which only adds to the problem. Over a period of time, the decrease in natural water reservoirs and increase in human activities along riversides further impedes water drainage and causes floods.'
He further said that large parts of Uttar Pradesh are regularly affected by floods, which not only disturbs the livelihood of the people but has a deep physiological impact on them as well. The Government too, seems to be focusing more abrupt mitigation of flood devastation rather than a elongated and adaptive policy of flood diminution.'
"We can save food-grains and can increase agricultural production by adopting pre and post flood cultivation. Pre-flood crops are sweet potato, maize, cucumber, barnyard millet, finger millet, and some varieties of paddy like Narendra-97. Deep water crops are; Neel Kamal, Tal Makhana, Kamalgatta, Karmua and Tinni paddy. Post flood crops are Lobia, Oil seeds, potatoes, arkil peas, lentil, kulthi, boro paddy,' said Dr. Shiraj A Wajih, Senior Environmentalist and President, GEAG.
It is evident that there is no purpose of taking up development schemes like construction of roads and bridges without finding a permanent solution to the problem of floods, as the money spent on such project will only be washed away by the flood waters of the mighty river Rohini and its tributaries.
Close coordination with the neighboring states and the country of Nepal is also necessary as time and again gushing flood waters come down from Nepal. Despite the fact that a sizeable portion of the funds and time and energy spent on various development schemes are washed away by floods every year, the Government does not seem to be taking effective steps to solve the problem. If the Government is really serious about the development of Uttar Pradesh, especially eastern parts of Uttar Pradesh, then it has to adopt a multi pronged strategy to alleviate the sufferings of the flood victims.
Amit Dwivedi
(The author is a Special Correspondent to Citizen News Service (CNS). Email: [email protected], website: www.citizen-news.org)