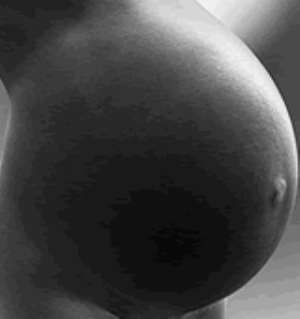 The State of World Population 2008 said on Monday family planning programmes could succeed if there were some economic development.
According to the report, the key to safer motherhood was better reproductive health, by means of accessing family planning to reduce unintended pregnancies and space intended pregnancies.
Skilled care of all births, timely obstetric care for complications during childbirth and skilled care for women and babies after delivery were some of the other key areas.
"The more likely it is that a woman will give birth with a skilled attendant present, the better the outcome is likely to be. Poorer women and poorer countries with fewer attended births have higher rates of maternal mortality and morbidity. But it is more than a matter of numbers," the report added.
The report, launched in Accra on Monday by the United Nations Population Fund (UNFPA), on the theme "Reaching Common Ground: Culture, Gender and Human Rights" said the challenge for reproductive health services was providing not only more skilled birth attendants but also attendants who have a cultural connection with the women they served as well as offering culturally acceptable emergency and obstetric care backup and referral.
On poverty, inequality and population, the report said the very poor and other marginalized communities benefit least from development policies.
According to it their levels of education and health care were lower and their lives shorter than among the better-off.
It indicated that poorer women in particular suffer from the harmful aspects of tradition and culture, with higher risks of maternal death, illness and injury.
"Unequal development makes more people poor, and makes the already poor poorer. Low levels of health and education make it more difficult to translate any additional income into improved well-being.
"Access to opportunities and resources and ability to enjoy human rights depend in part on gender relations and physical capacities," it added.
The report also intimated that analyzing people's choices, in their local conditions and cultural contexts, were a precondition for better policies.
The UNFPA Country Representative, Mr Makane Kane, said while laws were essential to address social and legal issues, including human rights issues, "it would seem that we need to go further and seek alliances within communities, to educate communities on the effects of unwholesome practices and to provide alternatives that are acceptable to them".
He said talking about partnerships for change, it could not be denied that chiefs had played supportive role, though should be understood that the Ghanaian chief was not an autocrat or absolute ruler.
"He works in concerts with other in his community and until his constituency has been persuaded about the need for a change, Nana alone cannot deliver on his promises."
"Community dialogue, education and the sharing of information is necessary to initiate and sustain change. It can always been assumed that the critical mass required for change can be won if people know that change is in their best interest," he said.
Professor George Hagan, Chairman, National Commission on Culture, stressed the need to sensitise the public on inhumane cultural beliefs such as Trokosi system, Widowhood rites and female genital mutilation.
He called for the formation of mutual groups to re-instate victims of mystical and cultural beliefs.
Professor A.K. Awedoba of the Institute of African Studies, University of Ghana, said people could change their attitudes because culture was inevitable.
He condemned all acts that sought to dehumanize women and called on the society to frown on them.