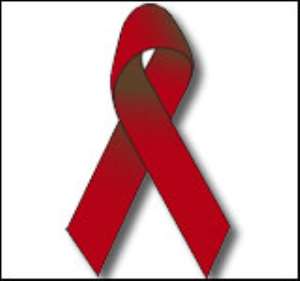 An HIV/AIDS advocate has called for intensification of public sensitisation on factors promoting the spread of the disease and research into those issues towards a reduction in the prevalence rate of 2.7 per cent.
Mrs. Vera Quaye, Acting Executive Director of Centre for Community Studies, Action and Development (CENCOSAD), a non-governmental organisation, also called identification of continuous funding by development partners for national response programmes towards the eradication of the pandemic.
She said these at the opening of a two-day HIV/AIDS retraining programme in furtherance of efforts aimed at promoting HIV/AIDS education at work places, sponsored by the Ghana AIDS Commission, in Accra.
Thirty personnel of the Ministry of Tourism and Diasporan Relations, the Ghana Tourist Board and the Hotel Catering and Tourism Training Centre were equipped with skills to become peers educators in their workplaces.
The workshop also exposed the participants to reproductive health rights and issues on Sexually Transmitted Infections (STIs).
Mrs Quaye indicated that in 2007 alone, HIV/AIDS caused an estimated number of 21, 000 deaths and said persons in their productive ages remained the most infected.
She said nearly 90 per cent of infections were among persons between ages 15 to 49.
Mrs Quaye said low levels of education, low usage of condom which stood at 28 per cent in Ghana, poverty, migration and urbanisation are some factors that contribute to infections in the country.
She therefore advised the public to stick to HIV/AIDS prevention methods, such as abstinence from casual sex, use of condom and being faithful to a partner, since the disease was still prevalent.
Mrs Emelia Aning, Director of Human Resource of the Ministry of Tourism and Diasporan Relations, said the workshop was a follow-up on a trainer of trainers workshop held in November last year.
She expressed the hope that the workshop would remind participants on the dangers of HIV/AIDS in order to protect themselves and to appreciate the need to avoid stigmatisation of victims both at the workplace and in homes.
In a related development, Humanitarian Foundation, an NGO has presented food items and some essential commodities worth 1,750.00 Ghana Cedis to seventy five People Living With HIV/AIDS (PLWAS) in Asikuma-Odoben-Brakwa (AOB) district at a ceremony at Breman Asikuma.
The items include 8 bags of Rice, 2 bags of Sugar, 2 cartons of Milo, 2 cartons key soap, 2 cartons milk, 4 bags of wheat, 4 bags of tom brown and 2 bags of powdered Milk (NIDO).
Mr Dawda Adams, presenting the items on behalf of the NGO, said the gesture was part of the organization's social responsibility to the society.
He advised the victims to attend hospital regularly and abide by the education and instruction given them to medical officers.
Receiving the items on behalf of the victims, Madam Margaret Nduako, Senior Nursing Officer in-charge of HIV/AIDS counselling in the district, thanked the NGO for coming to the aid of the victims.
Dr. Luiz Amoussuo-Ghohungo, district Director of Ghana Health Service and Mr. Theophilus Ribeiro district HIV/AIDS focal person commended the NGO for supporting the victims.