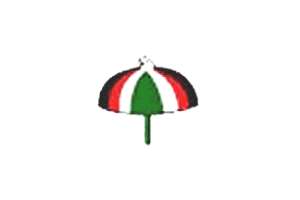 NDC Canada Chapter has celebrated its one year anniversary over the weekend in Montreal, Quebec. The program attracted NDC members and loyalists from across Canada.
The Chapter serves as the coordinating body of all its branches in Canada. It was formed on July 15, 2007 and was subsequently approved by the Functional Executive Council (FEC) on August 9, 2007.
Welcoming the delegates to Montreal, the Vice Chairman of Quebec Branch Mr. Smart Amegbe said, NDC Canada members should be proud of themselves for achievements made in the one year milestone. He said the Chapter faced many challenges during the year under review but we have come out stronger and more united. He said, funds raised at the NDC Quebec Branch's Fundraising Dinner Dance held on September 27, 2008, as well as NDC T-shirts were presented by the NDC Quebec Chairman Mr. Kwaku Oduro Bonsu to the Presidential Candidate of NDC, Prof. John Atta Mills in Accra as a first phase of our contributions towards the NDC 2008 Campaign. Also funds to raise are the anniversary celebration will be sent to Accra as the second phase of our contributions to the campaign. He said our commitment to NDC is more than ever and we shall do all we can in our small way to propel Prof. John Atta Mills and the NDC to victory come December 7, 2008.
Delivering the keynote address, Mr. Jonathan Addo, a Member of Council of Elders for NDC Canada Chapter said, having come this far, there is no turning back for NDC. He called for unity among NDC members home and abroad saying, our common purpose should unit us instead of divide us. He said the party at home is working assiduously to win the general elections and the onus lies on those of us in the Diaspora to assist the party in every way we can to make the realization come true.
The following were elected to steer the affairs of NDC Canada Chapter in the interim until the next National Delegates Congress:
1. MR. JACOB MARMON – CHAIRMAN
2. MR. CHARLES N. NKANSAH – PROPAGANDA & GENERAL SECRETARY
3. MRS. STELLA ODURO-BONSU – TREASURER
4. MR. YUSIF B.B. MORO -INTERNATIONAL RELATIONS SECRETARY
5. MR. GILBERT AGYEI – NATIONAL ORGANIZER
6. MR. NII OKAI ROBERTSON – DEPUTY NATIONAL ORGANIZER
7. MRS. EUNICE A. DANSO – NATIONAL WOMEN ORGANIZER
8. MS. BRIDGET AMEGASHITSI - DEPUTY NATIONAL WOMEN
ORGANIZER
COUNCIL OF ELDERS
1. BARIMA AKRASI-SARPONG
2. HON AKUAMOAH-BOATENG
3. NANA KATAKYIE ASARE BAFFOUR
4. MR. JONATHAN ADDO
In his acceptance speech, Mr. Jacob Marmon said he was humbled by the trust imposed in him by the membership to lead the NDC Canada Chapter. He called on all NDC members to be united as one strong family. He said this is not the time to surrender but to fight and fight until victory for NDC is won.
Hon. Gilbert Agyei, a former MP for Akwatia who chaired the program said this is just the beginning of more good times to come and called on all NDC members to be strong and work towards a victory for the party.
Other speakers who addressed the function were Barima Akrasi-Sarpong and Nana Katakyie Asare Baffour.
NDC Canada wishes to call on all Ghanaians to reject the NPP on December 7, 2008. Ghanaians should see Election Day 2008 as a referendum on 8 years of failed promises and Mr. Kufour's penchant for telling lies. Ghanaians should reject any suggestions whatever by NPP of moving forward into the same mess they created and Ghanaians should vote for CHANGE WE NEED.
We called for a full scale and independent investigation in the Valco scam and anyone found to have swindled the nation to be punished harshly. Ghanaians are tired with 419 scams as we have seen in the IFC loan sage, the China Salon loan saga and many more staged by Mr. Kufour and his cronies.
EYE ZU! EYE ZA! YESESEM! EHE DWO BODOOOOOOOOOOR
LONG LIVE GHANA AND THE NDC!!!
Charles N. Nkansah
Propaganda & General Secretary.