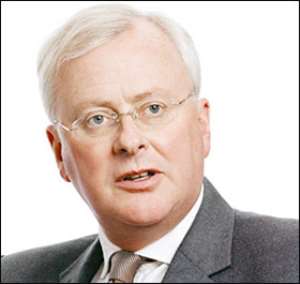 Barclays Bank Plc yesterday announced a £7.3 billion additional capital injection from existing and new strategic and institutional investors.
The capital injection, which is subject to approval by shareholders of the bank, will be effected through an issue of £3 billion of Reserve Capital Instruments and an issue of up to £4.3 billion of Mandatorily Convertible Notes.
In a statement signed by the board of directors of the bank, it said the additional capital will enable Barclays simultaneously achieve its tier one and equity capital issuance commitments as well as strengthen links with existing large shareholders as well as introduce a substantial new investor to Barclays.
Similarly, it will provide the opportunity for existing institutional shareholders to participate in the recapitalization by subscribing for Mandatorily Convertible Notes.
John Varley, Group Chief Executive of Barclays, said the recapitalization will enable Barclays meet the capital issuance plan agreed with the UK authorities following the decision by the Financial Services Authority (FSA) to increase the capital ratio requirements for all UK banks.
"We are pleased to have the continuing support of Qatar Holding and Challenger and to welcome HH Sheikh Mansour Bin Zayed Al Nahyan as a substantial new investor, as well as enabling broad participation by existing institutional shareholders".
Officials of Barclays Bank Ghana believe the additional capital injection will enable the bank consolidate its gains as one of the most profitable banks in the country.
In 2006, Barclays Bank became the most profitable in the country, according to a survey carried by accounting professionals, PriceWaterHouse Coopers and the bank wants to capture that glorious year.
The capital injection is also expected to help the bank meet the new minimum capital requirement of GH¢60 million that will be in full force by the end of next year. All foreign banks are expected to meet the new requirement announced by the Bank of Ghana by the end of next year.
Meanwhile, Barclays yesterday also released its Interim Management Statement stating that group profit before tax for the nine months ended September 30, 2008 was slightly ahead of 2007.
According to the statement, income growth was strong, and costs grew broadly in line with the rate of income growth. By Charles Nixon Yeboah