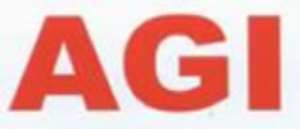 The Association of Ghana Industries (AGI) is to
develop a policy document to promote the growth of Small and Medium-size
Enterprises in the country.
To be known as the "AGI SME Agenda 2008," the policy document will
present practical policy recommendations to regional and national governments
for an enhanced business environment in all regions of the country.
Besides, the Agenda will serve as a platform for further advocacy and
monitoring activities as well as a plan of action for high priority reforms.
Available statistics indicate that about 96 per cent of the companies in the
manufacturing sector are SMEs, employing more than 60 per cent of workers in
the sector.
However, the sector is plagued with challenges of inadequate infrastructure,
competition from imported products and high cost of borrowing, among others.
The SME Agenda will, therefore, come out with concrete policy proposals to
deal with the challenges facing the sector.
At the national launch of the initiative in Accra, Mr Cletus Kosiba, Executive
Director, AGI said the Agenda would highlight roles to be played by major
stakeholders, including government, financial institutions and industry.
The process for the development of the policy document will involve face to
face interviews with 100 Chief Executives Officers/SME owners in each of the
ten regions of the country.
Mr Kosiba said validation workshops, involving business associations,
regional government, department and agencies, civil society, research institutions,
among others would be held to analyse the outcomes of the survey with the view
to making recommendation on regional competitiveness of SMEs.
The results from the regional round tables will be fed into a national
conference to validate and prioritise the proposals for recommendations for
national and regional policies as well as the development of SME charter.
Analysis of the results of the survey will detail challenges of SMEs, especially
in the areas of infrastructure, regulatory and administrative framework in all
regions, he said.
Mrs Leticia Osafo-Addo, Vice President (Small Scale), AGI called on
government departments, regional authorities, policy research institutions, civil
society, business leaders to participate and dialogue for the development of the
AGI SME Agenda 2008.
Data collection for the SME Agenda 2008 will commence in November this
year and there are plans to present the final document to a new government in
April 2009.