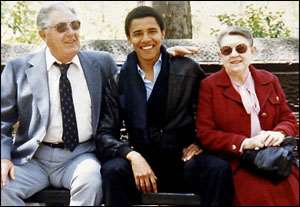 Democrat Barack Obama has opened an 8-point lead over Republican John McCain two weeks before the U.S. presidential election, according to a Reuters/C-SPAN/Zogby poll released on Tuesday.
Obama leads McCain 50 percent to 42 percent among likely U.S. voters in the latest three-day tracking poll, up from a 6-point advantage for Obama on Monday. The telephone poll has a margin of error of 2.9 percentage points.
"It was another very big day for Obama," said pollster John Zogby. "Things clearly are moving in Obama's direction."
It was the second consecutive day that Obama gained ground on McCain as the two head into the final sprint to the November 4 election.
Obama, an Illinois senator, expanded his lead among two key swing groups. His advantage with independent voters grew from 11 to 15 points, and his edge with women voters grew from 8 to 13 points.
Obama also took a lead among voters above the age of 70 and expanded his lead among Hispanics and Catholics. His support among Republicans grew from 9 percent to 12 percent a day after he received the endorsement of Republican former Secretary of State Colin Powell.
"Maybe this is the Powell effect," Zogby said. "That wasn't just an endorsement, that was a pretty powerful statement."
McCain narrowly trails Obama among men and saw his lead among whites drop from 13 points to 9 points, 51 percent to 42 percent. Zogby said Obama was doing better than 2004 Democratic presidential candidate John Kerry among crucial sub-groups.
Reuters