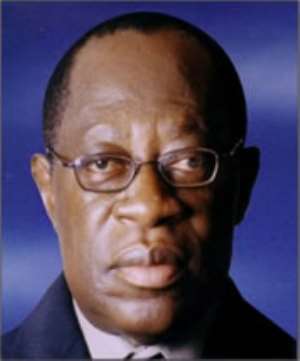 The Minister of Public Sector Reform, Mr Samuel Owusu-Agyei, has observed that in spite of the increasing benefits of globalisation, it has still not addressed the problems that poor African countries face.
He named some of the problems as poverty, underdevelopment and civil strive and said these problems had made it difficult for poor countries in Africa to be fully integrated into world affairs.
He was speaking at a two-day seminar organised by the Ministry of Public Sector Reform in collaboration with the Public Services Commission, Office of the Head of Civil Service and the Ghana Institute of Management and Public Administration (GIMPA), as well as the French Embassy, in Accra on Sunday.
He said the benefits of globalisation were apparent but it had not provided the "milk and honey" to all.
Mr Owusu-Agyei said while there were visible benefits of globalisation in most parts of the world, the story was different in developing countries.
He said while it was true that globalisation encouraged free trade, there were also negative consequences because some countries tried to save their national markets.
Mr Owusu-Agyei said this had made it difficult for poorer countries to compete with stronger nations that subsidised their agricultural sector.
He said due to globalisation, companies from powerful industrialised nations used the people in poorer nations as cheap labour.
He said they did this by offering the workers enough salary to entice them to endure extremely long hours and unsafe working conditions.
Mr Owusu-Agyei said the abundance of cheap labour was giving some countries the power and incentive not to rectify the inequality between nations.
He said Ghana was to a large extent involved in the global arena and urged the participants to deliberate on how much of the negative effects of globalisation Ghana was enduring and how she could manage globalisation adequately in order to reap more of the benefits.
The Chairman of the Public Services Commission, Mr Sam N. Wood, noted that the response of countries to globalisation was significant because in a review of literature on the subject, one came across several models.
He said every country stood the risk of not being a winner from globalisation if it proceeded on an assumption that there was a set of policies that could be presented on an "every-size-fit-all".