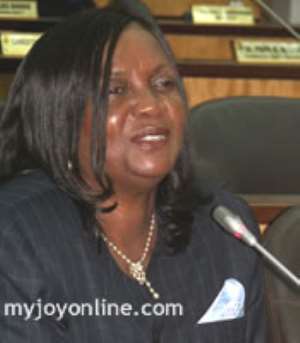 The Chief Justice, Mrs Justice Georgina Theodora Wood has announced the establishment of a Human Rights Court scheduled to commence sitting in October this year.
The court will hear cases, adopt and implement decisions of the Commission for Human Rights and Administration Justice (CHRAJ).
The Chief Justice announced this when Mr. Nicoles Westcott, British High Commissioner, called on her at the Supreme Court Buildings in Accra on Thursday.
She said the new court would be housed close to the land courts behind the Supreme Court Buildings.
Mr. Wescott praised the judiciary for automating the courts saying the process helped to promote the administration of justice.
He announced an exchange programme which would allow Judges from Ghana to tour some United Kingdom courts to acquaint themselves with its court system.
Source: GNA