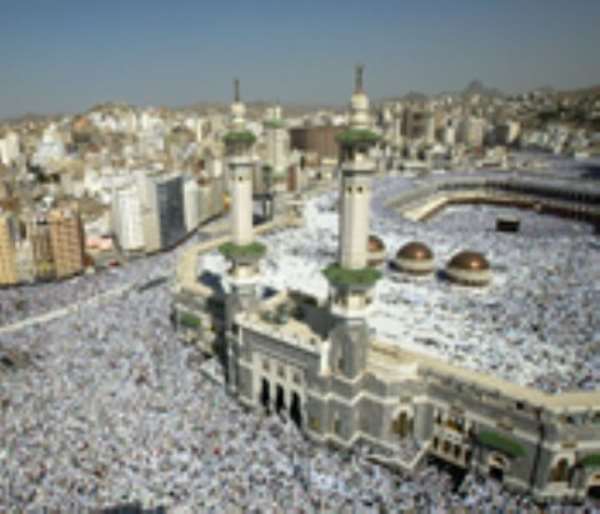 Listen to a happy pilgrim tell her experiences.
The first batch of Ghanaian Muslim pilgrims who managed to make the 2007 hajj to Mecca arrived back home from Jeddah, Saudi Arabia on Monday.
Anxious family members who had thronged the Kotoka International Airport to welcome the new Alhajis and Alhajias applauded rapturously as they touched down and arced into triumphant embraces.
The pilgrims however, recounted horrific tales of frustration and chaotic planning for the journey-of-faith and called for the immediate reconstitution of the Hajj Board for better planning in subsequent pilgrimages.
One of the pilgrims who spoke to Joy News on tape, said beside the desperate conditions under which they departed Ghana, they had to virtually pay for every facility they had been made to pay for as part of the initial package for the journey, while promised guides were non-existent in Jeddah, leading often to the pilgrims losing their way around on planned trips.
"It's good to be back, yes it feels great to be back home. It was hard, everything was… I don't know what to say, the organisation, everything was so poor, it was just a mess over there I should say. Accommodation, transportation, everything was a challenge. We had to pay with our own money and we already paid for that already but when we got there we had to pay for transportation and we don't even know the place we are going so we got lost a number of times…."
The rest of the pilgrims are expected to be airlifted in batches in the coming days.
(You can listen to a happy pilgrim tell her experiences.)