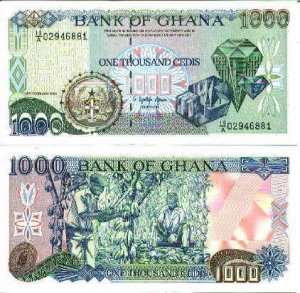 Reports from Bolgatanga say panic is gripping the business community as the deadline on the January 1, 2008 for the old currency to be withdrawn from circulation draws near.
This is because most traders and shop keepers in the Bolgatanga Municipality are refusing to accept the old currency for business transactions.
Our Correspondent says even some of the banks are rejecting the old notes too. According to him, a lot of foodstuff sellers especially cooked food sellers have stopped accepting the old currency because whenever they give out such currency to their customers as change, it is rejected.
At the Ghana Commercial Bank, a customer who paid a commission of ¢10,000 was forced to pay it in the new currency by the cashier. The same cashier refused to change the old currency notes for the customer on the grounds that he and his colleagues have been instructed not to accept the old notes.
And at the SG-SSB Limited, a customer who presented the old notes to be changed for him was rather instructed by the cashier to pay such notes into his own account before they could be changed.