TUC General Secretary gets new post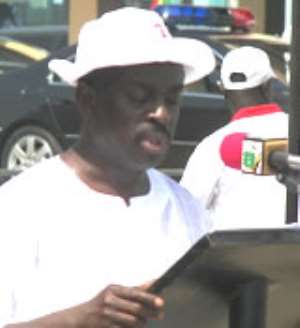 The General Secretary of the Trade Union's Congress, Kwesi Adu Amankwa has been appointed General Secretary of the International Trade Unions Confederacy, (ITUC) Africa Regional Organization.
He is expected to relinquish his local office for the continental post.
The ITUC is an amalgamation of the two labor unions on the continent, International Confederacy of Free Trade Unions and the Democratic Organization of African Workers Trade Union.
The ITUC formed in November last year in Vienna has a membership of eighty six labor organizations from forty-seven African countries.