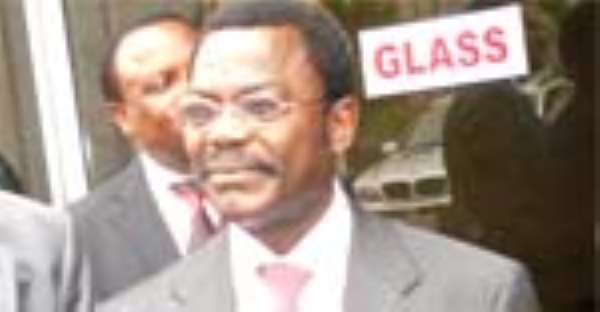 Moves to increase the minimum capital for universal banks could be in jeopardy as members of the Association of Indigenous Banks in the country have teamed up against the Bank of Ghana.
The association, spearheaded by the Agricultural Development Bank (ADB) and the National Investment Bank (NIB), has written a letter to the Central Bank protesting against the decision, saying it could cause problems for the banking sector when it is implemented.
The regulator of the banking industry is proposing between ¢500-600 billion (GH¢50-60) million increment in the minimum capital requirement of banks from the current ¢70 billion (GH¢7.0 million).
The mechanism, which is set to take place by the middle of next year, requires banks and deposit-taking non-bank financial institutions to submit capitalization plans by the end of June 2008.
However, the association which includes CAL Bank, First Atlantic Merchant, Unibank, HFC and Prudential Bank says the decision is too harsh and could reduce the already small banking population in the country.
Currently, only 10 per cent of Ghanaians are into saving with the banks and the association believes the lower sectors of the economy could be cut off from the prestige banking that the new regulation would bring.
The letter is also proposing a spread of the recapitalization process to over seven years.
The association says the Bank of Ghana should mandate banks to recapitalize up to $20 million in the next three years, making it seven years in all.
This, they believe, will save the situation and take nothing from moves to strengthen the financial sector and make it competitive on the international scene.
It will be recalled that some players in the industry such as Isaac Owusu-Hemeng, Managing Director of Trust Bank, Ghana Limited and Andy Ojir, Chief Executive Officer of Zenith in an interview with CITY &BUSINESS GUIDE commended the Bank of Ghana for taking a cue from developments in the global economy, adding that it will enhance operational efficiencies of the banks as well as drive the implementation of new information and communication technology (ICT) driven projects such as more deployment of automated teller machines (ATMs).
By Charles Nixon Yeboah