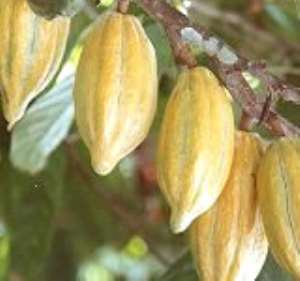 Industry regulator Ghana Cocoa Board (COCOBOD) has released GH¢16.035 million as bonus payment to cocoa farmers for the 2006-07 crop year, the company said on Tuesday.

A statement signed by Cocobod's Public Affairs Manager, Mrs Pauline Adobea Dadzawa, said the amount represented the first tranche of bonus payment for the period. Each farmer would be paid GH¢27.43 per tonne or GH¢1.71 per 64kg bag of cocoa.

The next tranche will be paid in June next year.

At a previous press briefing to formally open the 2007-08 season in Accra, Deputy Finance Minister George Gyan-Baffour announced the proposed bonuses as part of a general incentive package to ensure that farmers had adequate money during the season.

The government has since 2001 paid bonuses every year on main crop purchases, except in the 2004-05 season.