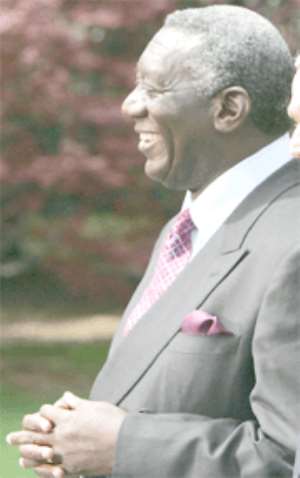 The International Jury of the Climate Change Award Foundation has conferred the Climate Change Award for 2007 on Ghana and President J.A. Kufuor.
The award carries a cash prize of one million Euros and is in recognition of Ghana's efforts at sustainable development, forest conservation, re-afforestation and eco-tourism.
A statement issued by the Ghana Embassy in Brussels and Mission to the European Union, said negotiations between Ghana and the European Union on forest law enforcement, governance and trade had enhanced Ghana's image in the international community.
It said Ghana was at the moment perceived and touted by the European Commission as a promising African country determined to extend the practice of good governance in all sectors of government.