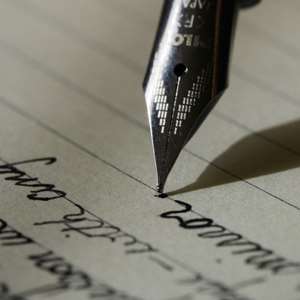 Part one of this article The Real Corn Man was authored and published in 2018 https://www.myjoyonline.com/peter-suaka-writes-the-real-con-man/ this was in response to comments made by Hon. John Peter Amewu describing John Mahama as a corn man in relation to the NPP Government's re-introduction of Teacher and Nursing Training Allowances as well as the introduction of NABCO as what was claimed to be panacea to the age old canker of youth unemployment in the country.
Many critical social policy analysts at the time disputed the novelty and sustainability of NABCO. Others including myself at the time intimated that NABCO was nothing but a recycled idea of NSS, NYEP, LESDEP, GYEEDA, MASLOC etc. Kofi Bentil at the time remarked that though NABCO has an ingredient of Youth Employment model we cannot pretend it is a novelty and we cannot say we have arrived at the solution of Youth unemployment yet.
The NPP and their apparatchiks at the time yelled praises on the Nana Addo/Bawumiah Government for their intelligent solution driven policies which addressed head –on the problem of Youth unemployment with policies like NABCO. Beneficiaries of NABCO at the time were paraded at the independence square and other Regional Capitals to celebrate the successes of the policy. John Mahama and the NDC was tagged incompetent because they could not introduce a policy like NABCO when they were in power. This same NABCO became a major campaign tool in the 2020 elections where the Nana Addo/Bawumiah Government promised of integrating and mechanizing all NABCO trainees and beneficiaries to become permanent employees at their respective places of engagements. Where is NABCO now? Where are NABCO Trainees and Beneficiaries? Where are we now with those mouth watery promises of retaining/integrating/mechanizing them at their respective places of training? Where is Mr "Competent Bawumiah" now?? And who is fit for description of Corn Man now?? Time is always the best teacher.
In the lead up to the 2016 elections. We all remember how contentious the issue of continuous payment of Teacher and Nursing Training allowances became. There were well researched and reasonably adequate answers from the John Mahama Administration as to why trainee teachers and nurses must be moved from allowances to the student loan scheme. This we were told
amongst the reasons was to allow for the elimination of the quota system that imposed limitation on the collages' ability to admit to their maximum capacity. Data had shown that there were massive teacher and nurses deficits in the country just as today which made that policy very imperative if we were to improve the nurse - patient and teacher - pupil ratio in the country. Teacher Training Colleges in particular had been moved from their Diploma Awarding Status to Degree Awarding with improved salaries and conditions of service upon completion. Parity required that these Degree Awarding Colleges which had by policy become satellite Campuses of the Traditional Universities were treated equal as their counterparts in other University Campuses.
This the NPP in opposition at the time would not understand. They deployed all their propagandist strategies to sway and hoodwink these naïve students and some Ghanaians to their side. We remember how they were celebrated at the teacher and nursing training college campuses during campaign in 2016 and in 2020. Fortunately, lies don't last. Campaign is over and there is reality of governance on their hands and now we are told the heads of Colleges of Education have been written to by this same government, directing them to return to the quota system because government cannot afford to continue to pay the allowances and feeding fees of students beyond a certain number. Where on earth does this happen? Where are the voices that hailed this government when they engaged in those reckless propaganda and sloganeering just for power? Where are the media houses that propagated that senselessness? Why can't the Conference of Principals of these Colleges come out with a rejoinder resisting the directive and shaming government for engaging in such duplicity and double standards? Why is the media not inviting Dr. Bawumiah in particular to respond directly to these shameful duplicitous policies? If we cannot hold opportunistic politicians accountable for their dishonest under-dealings such as this, then what standard virtues can we cut for ourselves as a country?
Well, now Ghanaians know who the real corn man is!!