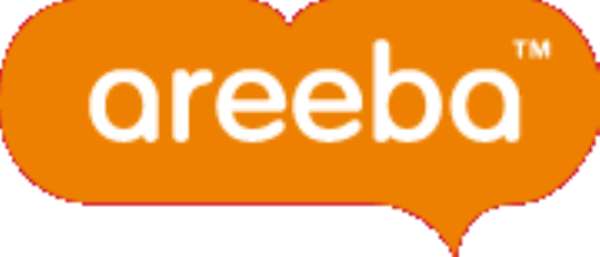 Some customers of Areeba, Scancom Ghana Limited, the largest mobile phone service provider in Ghana are considering and threatening to haul the company to court for deleting their numbers from its data system.
Currently, they are mounting pressure on the company, to either replace deleted numbers or refund their monies to them in order not to be dragged into what may turn out to be a landmark case.

These concerns are being expressed by close to 50 operators of what has come to be accepted in every Ghanaian home as 'Space-to-Space' machine.
The customers who are into the lucrative 'Space-to Space' business indicate that they have had their numbers deleted from Areeba's data system without any notice or satisfactory explanations.
Narrating their ordeal to The Chronicle, most of these customers noted that they only realized at certain points in time that the Fixed Wireless Application Phones (FWAP) Gap M744 being used for commercial purposes were displaying 'no connection'.
What they found baffling and frustrating was the explanation being given by the service provider that they had been disconnected because they had not recharged or reloaded their phones with units over a 6-month period, thereby leaving the phone inactive.
Some of the affected persons, including one Mr. Amamoo and also Mr. Edward Kyei, however contest this argument, saying they had reloaded their phones with units the very days they were disconnected.
They therefore could not fathom why and how Areeba could go ahead to accept payment for the recharged unit and yet proceeded to disconnect them a few minutes after reloading.
Mr. Kyei told The Chronicle that few minutes after reloading his phone with 2,400 units his phone went dead, displaying 'no connection'.
Though some admit having left their phones for 6months, they argued that the company had not entered into any agreement with them under such terms as having their phones disconnected in the event of not recharging within a 6-month period.
The affected therefore wonder what might have triggered this sudden decision to disconnect their lines without prior notification.
Azumah is one of the affected persons and says he is yet to recoup the cost of ¢6.5million he bought the phone with.
"Deleting the lines means that the phone is useless and that is exactly what the Customer service officer at Areeba told me," he lamented.
According to Azumah, it was even suggested to him to buy a new Telular phone, since it is relatively cheaper than the M744, a suggestion he considers to be insulting since he sees the action as a deliberate ploy being employed by the company to exploit Ghanaians.
Several pleas to Areeba to restore their numbers, according to them, seem to have fallen on deaf ears since "the company does not simply budge."
To them, Areeba has shown no sign to restore their numbers, but yet has taken their units.
Pastor Yawson, Spokesman for the group says he and the other affected customers were only asked to throw their FWAP phones away and buy new ones when they reported to the Customer Service Staff of Areeba.
The phones are Commercial Community Phones, which were imported into the country close to 4years ago, with the objective of bridging the digital communication divide and as well, create employment.
In Ghana today, varieties of these 'Space-to-Space' machines are seen almost at every corner, ranging from the first L3 phones, Gap M744, Telular and other Korean and Chinese brands.
Most of these customers have used these fixed money-making machines without any hitch whatsoever until recently.
It is believed that these community phones comes with the lowest call charges on a per second billing basis by Areeba, which is entirely different from the other SIM cards being sold over the counter for individual cell phones.
Sources at the Areeba office told the paper that since its inception, these FWAP phones have not been disconnected till early August when customers started complaining bitterly for displaying 'no connection'.
Further information gathered by the paper reveals that management of Areeba at their own discretion could delete FWAP numbers, which remain unused for a period of time.
The affected persons could therefore not establish whether it is part of plans by new owners of the company, MTN South Africa to cripple their businesses, since according to them, the introduction of the Areeba transfer SIM card has also gravely affected their businesses.
They have thus asked the management of the company to take immediate steps to amend the situation or would be compelled by current and the prevailing circumstances to drag the company to court.

The papers checks with the Areeba Customer Care Unit confirmed that the company had embarked on 'an exercise to re-assess FWAP accounts,' which exercise had affected accounts that had been inactive for more than six months.
An officer of the Unit, Mr. Alex Abbiew, told The Chronicle last Friday that Areeba is currently dealing with the affected customers on a case-by-case basis and that some have already been reconnected.
He disclosed that two companies have been elected as coordinators to deal with the problem and assured the affected to make contact with them.