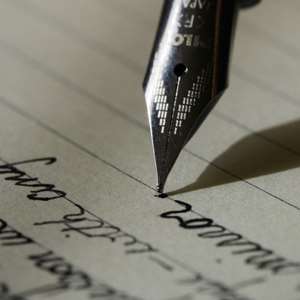 On July 28, 2022, the Africa Centre for Disease Control (Africa CDC) resolved to effectively fight the outbreaks of diseases in Africa. The acting Director of the Africa CDC, Ahmed Ouma, stated that monkeypox vaccines were yet to arrive in Africa due to a lack of funding and challenges with intellectual property. According to the World Bank Group, only 6 percent of African countries' gross domestic product (GDP) is spent on health. This lack of financial support can make the handling of future public health challenges problematic. African countries cannot continue to put the lives of their people in jeopardy while claiming that they cannot afford to fund their health sectors. To improve health revenue, public health stakeholders in African countries must look toward innovative models.
The health sector has to be seen as an investment and not a foreign beneficiary. It is high time African countries rose to support private actors in the health sector. African countries must start producing their drugs, set up proper distribution of the drugs, and hire more efficient medical practitioners.
Medical professionals have always been in demand on the African continent. This is because medical professionals are leaving healthcare centers due to low and irregular payments. According to a report by Quartz Africa, the ratio of patients to doctors is 5000 to 1. To address this, the private sector can invest in creating a favourable work environment for healthcare professionals. Nevertheless, this investment would only be possible if African countries allow the contribution of the private health sector. The private sector can rescue African health care from this brain drain by providing funds to train more passionate people and retain them as medical professionals.
The private sector can make administration, capacity-building, and research more efficient to increase efficiencies and quality whilst ensuring sustainability. This innovation will enable the growth, enhancement, and increase of health programmes.
Equally, corruption diverts many of the much-needed resources and reduces patient access to medical services. Sometimes, medical personnel in public healthcare institutions sell free drugs for personal gain or resell them through the black market. With private funding, this can be restricted through an agreement between the private sector and African health authorities. For proper execution of this funding, the private sector may set up a disciplinary board for the distribution of drugs in the healthcare centres The agreement between both parties would enable accountability and transparency in the African countries' health sector.
More so, African countries do not produce their drugs. The continent spends $14 billion annually on importing pharmaceuticals. The cost would reduce if African nations created the right conditions for domestic pharmaceutical production. These conditions include bolstering regulatory systems, establishing one-stop shops for information on how to go about the production processes, and stimulating data and business intelligence for industry players.
Unfortunately, low economic growth and payment of debts have left African countries weaker. These countries must give full priority to their health sector in budget allocations to make the establishment of pharmaceutical industries work.
Africa's dwindling health sector, if not managed well, will lead to a great crisis. However, this is an opportunity for the continent to take critical measures. If Africa can put all these points into practice the current situation will change.
Precious Ewuji is an African Liberty writing fellow.