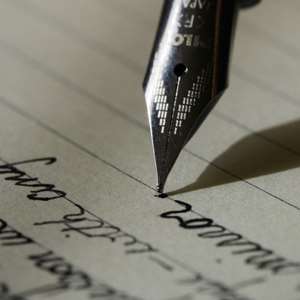 With each passing day, it becomes increasingly clear that the government of the New Patriotic Party continues to be in a rabid state of denial that is corrupt and cannot help itself. In addition to the revelations on corruption, the fact that an internal security memo on the Ya Na' preceding his death and the complicity and inaction of the NPP, is indeed riling JH Mensah and the NPP. The government seeing red in an election year.
I am saying this because the most recent revelations by the Chronicle on the decay the has engulfed the executive office of the president through the corrupt practices of deputy minister for presidential affairs Mocktar Musa Bamba and the recent senile comments on some supposed NDC propaganda from an obvious spent force Joseph Henry Mensah, a senior minister and the president' brother in law in this all inclusive family government , should not be left to fester any longer by any right thinking Ghanaian.
JH Mensah' comments on NDC propaganda is at best the deteriorating mind of a man who is gradually losing control of his mental faculties. Seriously speaking, what is exactly wrong with this man.? Was it not the same man who boldly predicted that by the time they(NPP GOVT) is done with all it investigations, the NDC will be no more? I believe his recent diatribe is a continuation of the vile NPP propaganda which is now failing to do the trick they had in mind
From his bed in office days, to his after presidential campaign refugee status, his recent contract award to himself, and his leading the chase of an obvious scam called IFC, who does his think he is deceiving with such nonsense on some perceived NDC propaganda?
Any one with a sense of purpose who can do little research on this man will come to the realization that any time corruption is unearthed in his party, this man shakes because he is a corrupt as can be.
How on earth can a minister of state in modern Ghana, award a contract to himself as JH Mensah did in the renovation of a public property? What happened to the Public Works Department? How does one reconcile this fact with his recent outburst on some NDC propaganda? Honestly, he is the one who must be cautioned because as is very typical of the NPP government, any time they are exposed, they shift the burden to the NDC.
Anyway, I am not surprised because he took a cue from the president himself who used taxpayer money to renovate his private residence and attributed the funding source to a poor non existent farmer.
This is a man who is a hypocrite and has a history of not paying his way as all people do. According to a Ghanaian Times report of Tuesday February 23, 1972, JH Mensah was part of a group of Progress Party ministers, who collectively left a bill of 20,0000 cedis for taxpayers in their pursuit of their own drinking prowess. As the then finance minister, JH Mensah alone owed 1,500 cedis in drinks. All of the drinks involved were foreign drinks at the time when this same man was calling on Ghanaians to patronize Ghanaian made goods.
This brief history establishes the fact JH Mensah, should talk and walk at the same time. Candidly, what has his family government done about corruption in their midst- Wireko Brobbey, Apraku, Tema DCE, Mocktar Bamba, Kwamena Bartels, Hackman Owusu Agyeman, KG Osei Bonsu, Tommy Amanatekpor, and the many others who are silently shredding the country to pieces with raw and naked corrupt practices?
For all intents and purposes, JH Mensah is attempting to engage in what is commonly known as reverse psychology. He is shifting the blame on the NDC as way of diverting the attention of the Ghanaian public from the insidious corruption within the ruling NPP government. He will fail in this attempt.
My unsolicited advice to him is that he should be bold to address the corruption within his party and government for that is where the problem is. Blaming the NDC will not cut it.
Once upon a time, the opposition NPP member Nana Addo Dankwa Akuffo Addo, at a conference for investors, called on these investors to boycott Ghana because his party was not in power and Ghanaians did not deserve to see any improvement in their lives. This is what is called an unpatriotic act and vile propaganda. I bet JH Mensah in his advanced age has forgotten all about this.
The NPP government in opposition issued a lot of fake asylum documents to many Ghanaians in their quest to make the government of the NDC unpopular in the eyes of foreign governments, that was corrupt propaganda but our man JH Mensah in his present senile state of mind has no recollection.
As the political season gets underway, I promise JH Mensah more 'propaganda' on the corruption in his party and government. There is more coming. Views expressed by the author(s) do not necessarily reflect those of GhanaHomePage.