Twitter suspends several accounts of former FARC commanders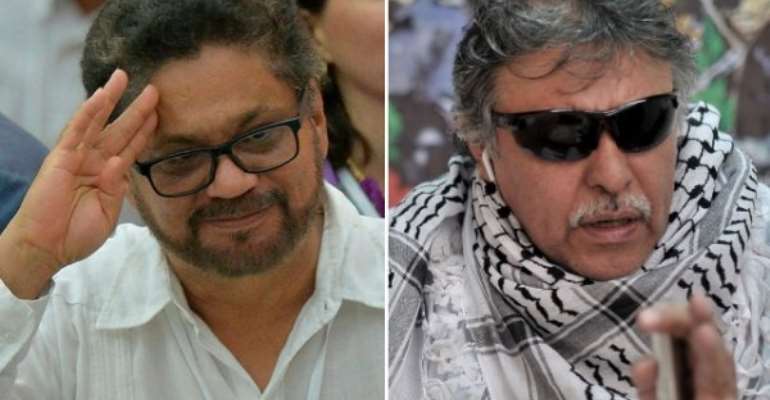 Twitter has suspended the accounts of several ex-commanders of the former Colombian guerrilla movement FARC.
Ivan Marquez and Jesus Santrich had notices placed on their Twitter accounts from Friday that they had been blocked after violating the platform's rules. The account of the FARC's dissident group Segunda Marquetalia was also suspended.
Colombian police had encouraged the suspension of the accounts on Thursday, saying they could be used to incite terrorism.
Marquez had posted a video on Twitter with a gun and armed men in which he strongly criticized the government of Colombia's president Ivan Duque.
The former FARC leaders Luciano Marin - alias Ivan Marquez - and Seuxis Hernandez - alias Jesus Santrich - belong to Segunda Marquetalia.
They both helped to negotiate the peace agreement in 2016 that ended more than 50 years of armed conflict between the leftist FARC and the Colombian government.
In a video in August 2019, they said Duque had betrayed the agreement and announced they would take up arms again.
Some 220,000 people died and millions were displaced during the decades-long armed conflict in Colombia.
—GNA