Mourning Nana Konadu Agyemang-Rawlings confirm participation in 2020 General Elections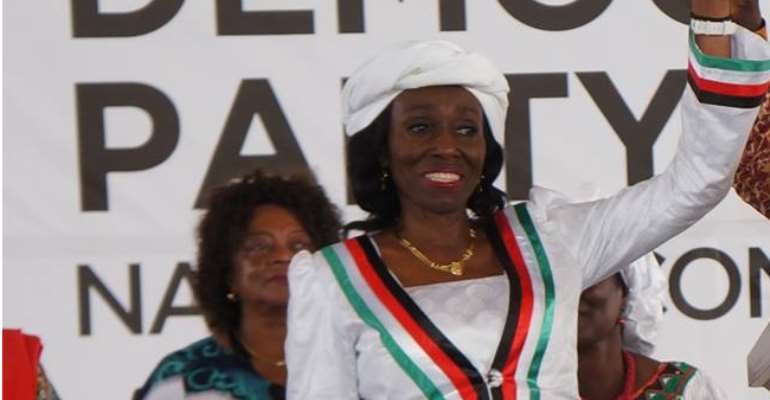 The Presidential candidate of the National Democratic Party (NDP), Mrs. Nana Konadu Agyemang-Rawlings has announced that she will continue to take part in the upcoming General Elections while she to mourn her husband, the late Flight Lt. Jerry John Rawlings.
The former President and founder of the National Democratic Congress (NDC) party passed away last month after battling an illness.
With the sad news putting the campaign of Mrs. Nana Konadu Agyemang-Rawlings to a halt, she has had to take time away from politics to deal with matters relating to his husband and required customs.
Four days for the citizenry to go to the polls, she has come out to kill doubts over her participation in the upcoming election.
"I also want to inform the people of Ghana of my decision to continue my campaign as the presidential candidate of the National Democratic Party, the Party I represent, in a respectful and yet sensitive manner which accords my dear husband and the Ghanaian society the necessary regard in line with our traditions and cultural norms," a letter from the NDP signed by its Secretary-General Alhaji Mohammed Frimpong on behalf of Nana Konadu Agyemang-Rawlings has said.
Meanwhile, the NDP presidential candidate has charged Ghanaians to resort to peace instead of violence in the December 7 polls.
Read the full statement from the NDP below: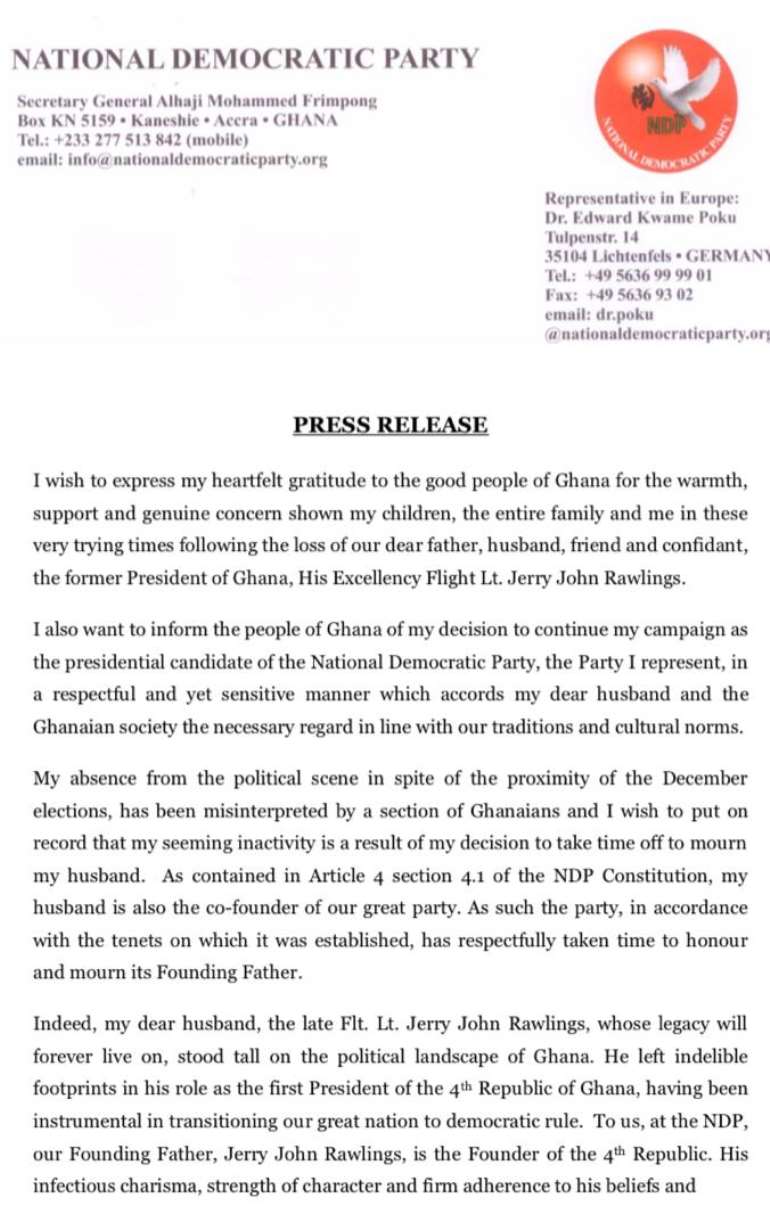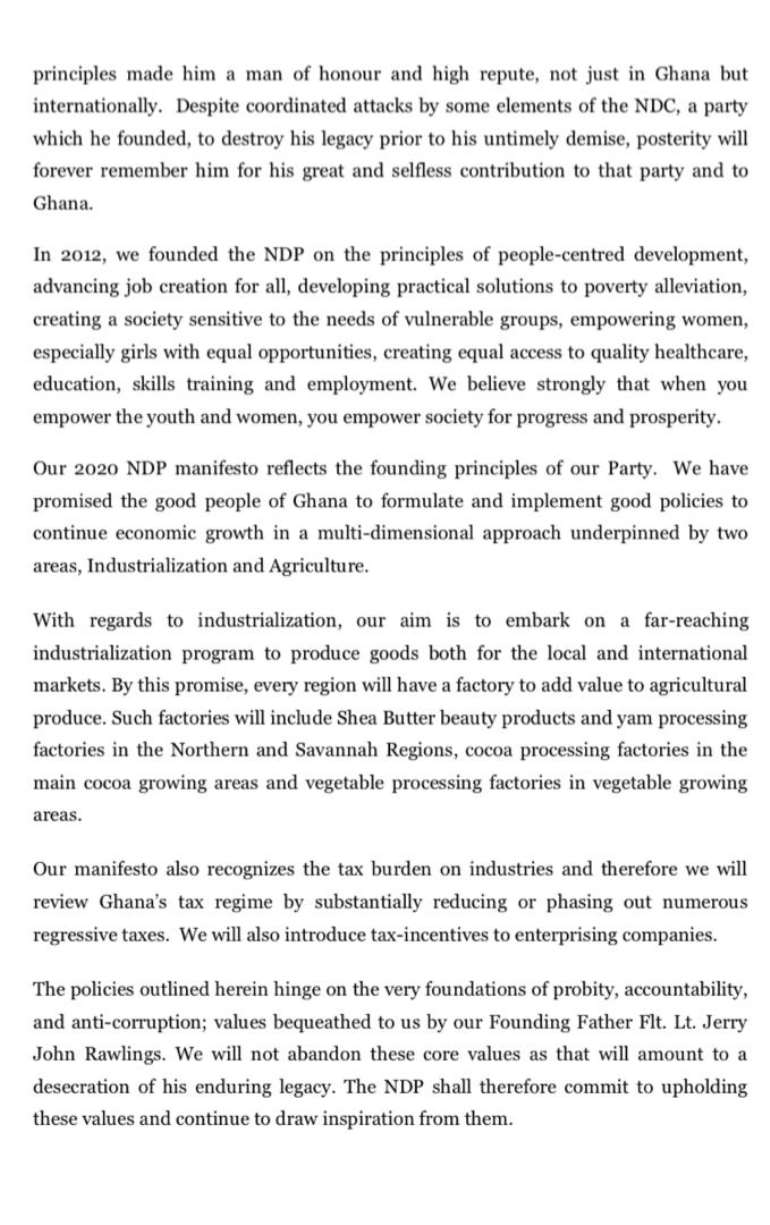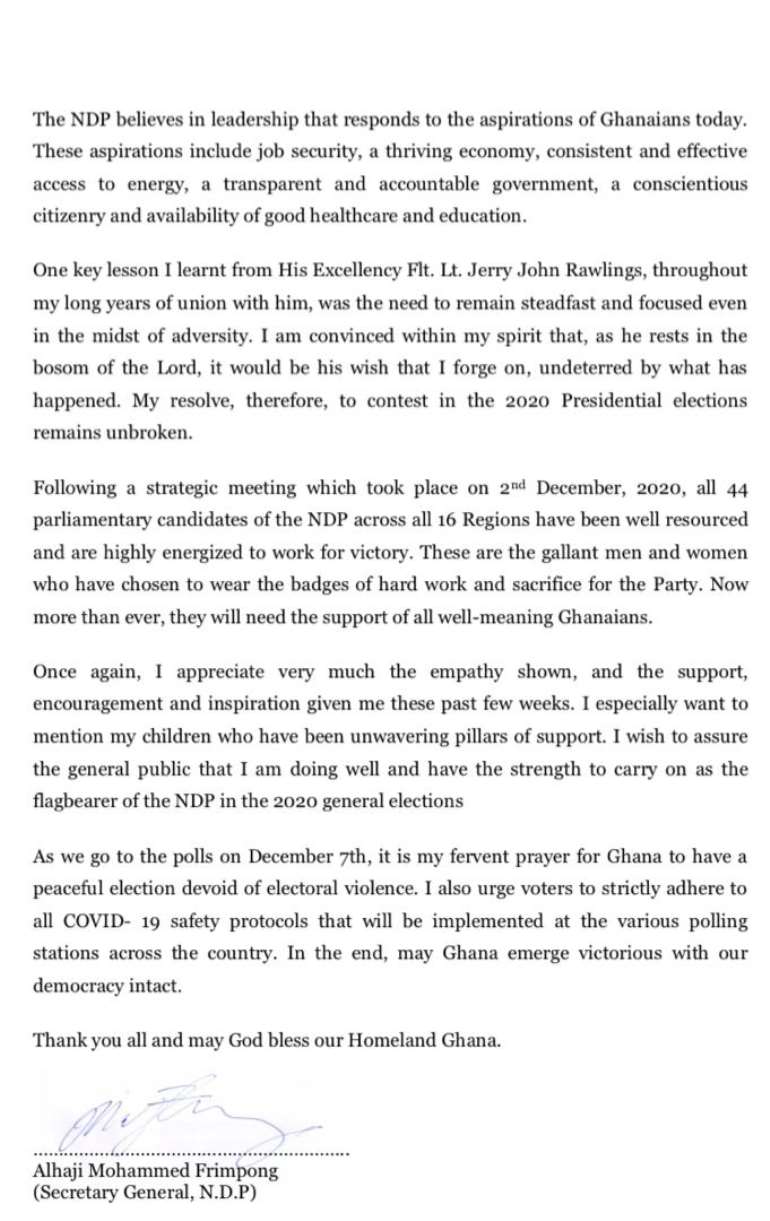 Eric Nana Yaw Kwafo
Journalist