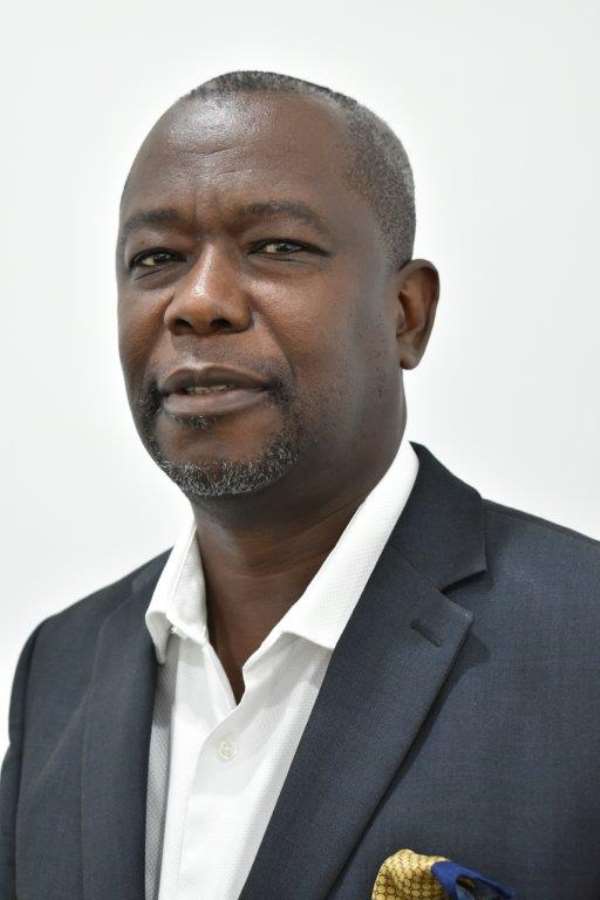 Mr. Sam Koranteng, Corporate Services Executive, MTN
Just like every organization, Mobile Telecommunication Network (MTN) was also hard hit by the COVID-19 pandemic earlier this year.
To add to this, Ghana's government's construction of roads across the country though good also posed a huge challenge for the company due to incessant fiber cuts.
In spite of these and some others, Mr. Sam Koranteng, Corporate Services Executive of Ghana's leading telecommunication network says MTN is still sturdy despite those setbacks suffered early this year.
He said even though they several plans for 2020, they could not start between January and June due to the serious nature of the pandemic.
Mr. Koranteng who was addressing a virtual session of MTN's annual editors' Forum noted that the outfit was committed to giving the best of voice and data services to Ghanaians hence committed GH 100 million to upgrade it.
At a time when businesses were recording huge losses and had to put plans on hold till next year or even later part of the year, MTN according to Mr. Koranteng worked around the clock to ensure their stakeholders enjoyed their network even better than previous years.
With the investment of GH100 million cedis to shore up network services, provide support to its customers, provision of protective equipment to its staff as well as the partnering of the government to deal with the pandemic, the company beats its chest as a valuable development partner of Ghana.
The CSE revealed that the outfit provided training as well as protective equipment to its staff and workers at a cost of 29million cedis.
This, he noted, was needful since MTN needed to safeguard its staff against any outbreak of the disease within its premises.
Mr. Koranteng added that an amount of 72 million cedis was spent to improve network services as well as mobile transactions in the area of customer care.
In addition, six million Ghana cedis was spent on the purchase of personal protective equipment to government agencies as well as hospitals during the intense moments of COVID-19.