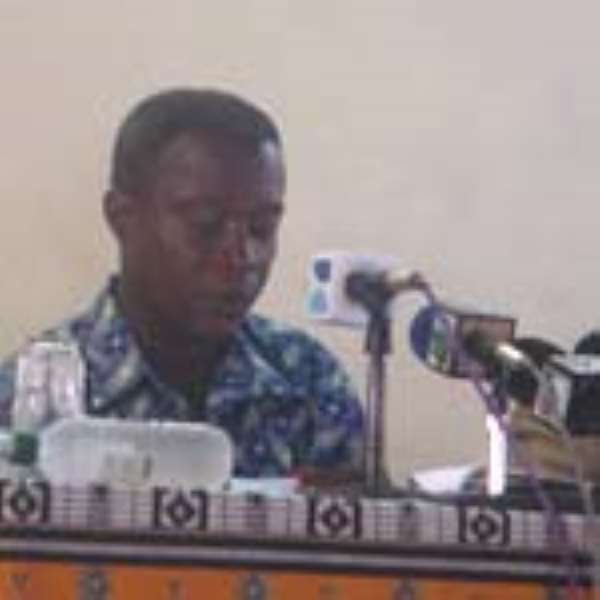 Mr Kwadwo Baah-Wiredu, Finance and Economic Planning Minister
Ghana's macro-economic performance continues to receive international recognition with the latest World Bank/International Finance Corporation (IFC) "Doing Business" Report ranking the country among the first 10 performers in the world. The Report released on September 1 placed Ghana at the ninth position out of a total of 175 countries.
Mr Kwadwo Baah-Wiredu, Finance and Economic Planning Minister, announced this at the launch of a 50 million-dollar Micro-Credit and Small Loans Fund in Accra yesterday. On hand to launch the Fund was President John Agyekum Kufuor.
The Minister mentioned Tanzania as the only other African country that joined the league of the top 10, coming after Ghana. The criteria for selection included among other things access to credit, property registration, interest rate and taxes.
Mr Baah-Wiredu, obviously elated by the Report, declared: "These are good times for Ghana. We are not declining. We are growing." He said the Government's economic policies were leading the nation to a point where all citizens would benefit.
Launching the Fund, President Kufuor told would-be beneficiaries neither to view it as a gift from the Government nor must it be seen as compensation due to any community for disparities in urban and rural economic development. "Government expects prompt and full payment so that others can enjoy the facility."
President Kufuor noted that despite the appreciable decline in the level of poverty and deprivation within the past five years, the reality was that many Ghanaians still lived below the poverty line. The latest data on Human Poverty Index shows that poverty in the country has declined from 51.7 per cent in 1998/99 to 41.0 per cent in 2002/2003.
President Kufuor identified lack of accessible and sustainable financial services within the reach of the people, who needed the services most, such as petty traders, farmers and self-employed small-scale business people, as the most difficult problem that continued to undermine anti-poverty programmes.
He said experiences in the country and elsewhere had confirmed that microfinance was the most viable poverty reduction strategy for supporting the poor.
It was, therefore, in recognition of this that the Government had prioritised microfinance interventions under the Ghana Poverty Reduction Strategy One and the Growth and Poverty-Reduction Strategy II, hence the launch of the Fund, the volume of which, was unprecedented in the history of the country. He gave the assurance that they would continue to provide the resources to expand the scheme.
President Kufuor said he was confident that Ghana had taken the right path towards overcoming poverty. He expressed the Government's gratitude to the International Monetary Fund and other multilateral financial institutions, whose debt write-offs provided the seed capital for the Fund.