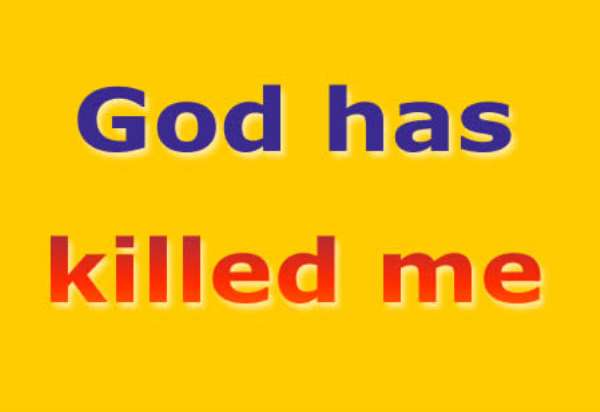 "In my society, I am telling you, we do not ask any parents to marry our wives. I mean we are matured and old enough...this decision groom and bride can make for themselves. If my people would hear about this inhuman tradition, so backwards...selling a daughter to a future son-in-law...they would not understand and not agree with such a tradition."
"Mr Karl...you should not enflame this tradition of ours too much as it is not worth it. After all, I mean you are not affected by it. This is only among us. When a White Man wants to marry a lady from our land, he does not need to go through this process...he can refuse...of course, he can!"
"But in that case, it might become a big problem between the White Husband and the Black Wife in future as the wife will stand between her tradition and a better future with no such restrictions...a life being free!" wanted Mr Karl both of them to consider.
"Such a wife will always have a difficult choice to make...whether we follow our tradition or the new ones of her husband...not an easy choice to make," said Princess and smiled.
"For these women...they have to be very confident and strong. In the end, as they enter the marriage with you people, I mean with the culture of the White Man, have to leave our traditions behind and accept yours...that is the price she has to pay for a better life...I guess," tried Seth to cool down the tensions in the air.
"Oh, oh...this African mind...I am telling you...is not correct!" tried Mr Karl to relax himself while fighting inside him not to bring out arrogance and thinking that no other thinking than of his own people would ever be allowed to live on earth. He struggled to find the right balance between cultures, traditions, modern times and humanity, not easy at all.
Seth looked around for customers, but no one was in sight. The night was downing, evening traffic set in. Commuters were returning back from work. ECOBANK and GT-Bank were both closed long ago. The freshness of the late evening was hitting their bodies and relieved them from the dust and heat of the day. As the day-time vendors were about to pack their bags and go and the night vendors setting up their stands and little grill kitchen for Indomie and fried yam, for kebab heavily spiced and chop bars to cater for clients and drink spots to put out tables and get drinks cooled the whole city turned into its quiet mode. So, Seth packed his bags also, put all items for sale into a huge plastic bag named `Ghana go Home` a description once given to Ghanaian refugees in Nigeria asking them to return back to Accra and Kumasi. This big bag was a reminder of days in the diaspora many Ghanaians had to flee to in order to save their lives.
Finishing packing and before leaving for home Seth mentioned: "Mr Karl...what I see about you and find great is the truth you speak. You do not hide your mind from us and for that, I honour you so much. I guess the other White People in our country are nice to us, but I do not trust them that behind closed doors in their own houses they do not talk about us in a different way. I mean they certainly are not blind but can see what is wrong in our country. These people can compare and compare with their mind of the Western World. So, they know what we do wrong, yet they smile into our faces and let us hear sweet words that are so sweet to our hearts. In reality, they know what is wrong here...but do not want to be kicked out of Ghana for which reason they keep their mouth in public and towards us here, us small people, closed. So, that is what I want to let you know that I honour you so much for speaking out and speaking your mind. Many things you say...at least to me...make sense, real sense. Some things you say...no, I cannot quite agree with that...but I guess as we people are all different, that is part of being honest to oneself. So, as I have to leave for home now...let me say, Sir...I am so honoured to have met you and I hope we meet more often here at my workplace. So, please Mr. Karl...good-night!"
"Oh, Mr Karl...please where are you going to so late?" asked Princess concerned. It was close to midnight, the air was fresh, darkness all around, no one on the streets of Sakumono and in the Village around her apartment. She was fearing for his safety. Her loud voice woke up Joseph and Mary Trebarh both wanting Mr Karl not to step outside. At nights arm robbers would easily see his white skin before the dark background of the night and rob him even might kill him whenever they would not get money from him as they have set their mind on to take from a White Man. They reminded him of what he had told them a few days ago when coming back from Kantamanto Market that around the Central Pot Office in a Trotro a handicapped man was set beside him in the front when he was sitting next to the driver. The assistant of the handicapped man sat behind both of them watching events unfolding. While the Trotro was moving Mr. Karl had felt a hand in his right pocket. He was wondering what that hand was doing in the pocket of his trousers as no hand except his own had any business being there. He did not say anything for a few hundred meters before he got scared. He had looked down to his pocket seeing the left hand the handicapped man in his pocket and asked him why he was doing it. The handicapped man lambasted about the White Man by his side and insisted that he would never ever steal from others and that the allegations set out against him were simply false. He as a handicapped man could never do something like that. Mr Karl had only asked what his hands would do in his pocket and not blame him for anything, just asking in a polite manner. The handicapped man was not near to be cooled down and asked the driver to stop the car immediately. The driver had smiled at Mr Karl while the handicapped man had left the bus.
Mr Karl tried to relax his host and downplayed the story Princess repeated that few days before while sitting in a taxi two men from both sides had tried to open her money purse and pushed her out of the taxi. Obviously, the driver had been part of the gang. At Sakumono Station just outside the A+O Health Facility had she been able to get out of the car overseen by caring pedestrians. He by now knew that especially at nights not only cats are dark but black thieves were very invisible melting with the darkness of the night. Only when thieves would open their mouth and force assets out of a person they could be seen against the night. He said that it was impossible for him to stay but he strongly felt a calling to leave and return hours later. They asked him where he would go to, but he was unable to let them know. He took a taxi to Sakumono Taxi rank and was able to catch one of the very, very few buses operating in the night. The windows of the Trotro were wide open, a constant fresh braze was hitting his head and hands that he was sticking out into the wind that came from the Gulf of Guinea. They passed through Nungua and Teshie, left Kofi Annan Peace Corp Training Camp and Family Health behind them, the shooting range on their left with ten wooden board human-shaped statues once the place for killings of enemies of the state opposite Army Barracks, passed Labadi Beach and Palm Beach Hotel, saw the white impressive structure of the Accra Stadium before their eyes and Osu cemetery just behind after they had passed Black Star Square the vast area to hold national parades in former British Colonial Master style in absence of own creation of a military tradition before finally reaching Tema Station in the heart of Accra. He got off the bus. The place seemed to be deserted. No Trotros around, at least in very small numbers. While during daylight Tema Station located close to the Register General`s Office, the place to register any form of a company employing Officers that do not mind envelops with something meaningful inside placed right in front of their eyes or straight under the table into their hands. Tema Station hosted a Health Facility close to the gutters filled with filth stinking to the heavens treating patients with serious health issues. The heat during the day with all the many people using the Station was unbearable. Passengers and drivers alike had to hold their breath and use a cover for their noses to make it into and out of Tema Station. Promises made by the Governments and local authorities to keep this area clean for good like the rest of Accra was supposed to be kept clean always was a sound people had heard as much as water drops filled the Gulf of Guinea. Tema Station was home to many vendors trying hard to make a living, at least to keep their heads above hunger and their children the hope to survive the next day. Having the idea to get help from the Government in times of trouble and in their permanent bad situation was a dream ready to end their lives. They knew a social system in Ghana that is working would not exist before their lives had ended. Solidarity is key in any social system and this solidarity in Ghana simply did not exist, that is what these women knew only too well. They did not trust any Government that asked for their votes and hated that voters kill themselves for their own party leaders. They did not want to be part of this do or die business, they had a family to feed and not to die on false and fake promises. They did not know that only thirty per cent of all taxpayers were paying to the taxman and that most people in Ghana even do not declare their income at all making it impossible to set up a common fund out of which social intervention as a system could ever be established and function effectively for the benefit of people in need. They had no idea of statistics, of politics or of anything outside their daily fight for survival, survival from day to day with their small children in clothes tied to their backs.
As Mr Karl stepped off the Trotro he felt the freshness of the night and mosquitos around him. As precaution method did, he uses a special lotion to protect him from any mosquito even as it meant stinking like having bathed in lotion, deep, deep down. He opened his eyes, he wanted to see. His mind was asking him whether or not, most likely not, any of the Presidents of the country or Ministers or Government Officials had ever come to that place, and that place at nights. Most certainly they had seen scenes from the area on pictures, very sterile snapshots of an area someone can only understand when feeling it when being there during the nights. Talk is cheap, he knew, but actions they talk so loudly!