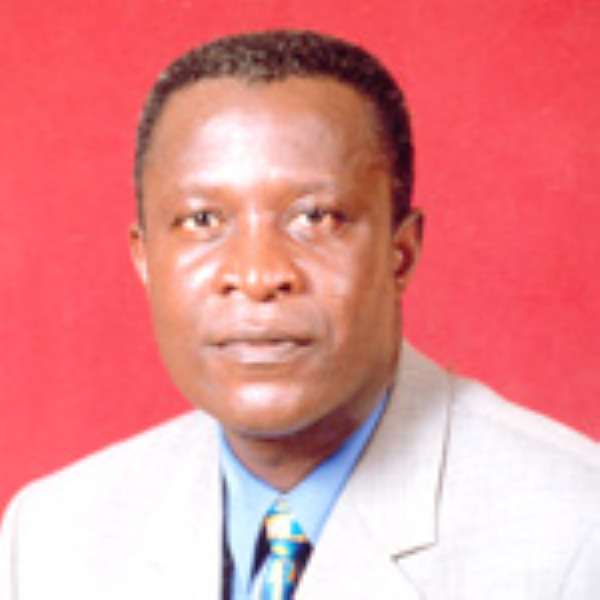 Mr Kwadwo Baah-Wiredu, Minister for Finance and Economic Planning
Ghana and the World Bank yesterday signed the financing agreement for the release of 140 million dollars by the Bank towards the promotion of gains made in strategic areas of the economy.
The agreement is in furtherance of the promotion of gains made in primary education, such as the capitation grant, health, sharpen focus on growth related areas in energy, financial and natural resource management sectors.
Mr Kwadwo Baah-Wiredu, Minister for Finance and Economic Planning signed for Ghana while Mr Mats Karlsson signed for the Bank.
The terms are for payment after 30 years with a 10-year moratorium. The agreement has a commitment fee of one-half of one per cent per annum on outstanding financing balance.
The credit is also intended to support the government's growth agenda as covered under the Growth and Poverty Reduction Strategy II Programme.
In a brief statement before the signing, Mr Baah-Wiredu said that the funds would be applied to appropriate cost centres with a view to further promote growth, incomes and employment. It would also be to improve the delivery of human services and strengthening governance and public sector management, among others, as outlined in the 2006 budget.
He said the proceeds of the credit, notably 125 million dollars, would be used to finance the 2006 budget under the multi donor budget support framework while 15 million dollars would go to the Health Sector Swap Programme. Other areas to benefit are improving governance and public expenditure management.
"The activities are prior actions which were initiated and are being pursued by government prior to the negotiations for the agreement."
Mr Karlsson said Ghana's vision of Middle Income Status is attainable, given the resources available to Ghana, be it human or natural and aid. He urged the country to sustain its ambitious gait and work towards the achievement of the 8 per cent growth target. "The country should muster all the resources; Ghana has the resources to make the difference".
He said the Bank had made the resources available to support the economy, noting that the government was making significant progress in effecting a strong national economy with the capacity to make living standards much easier for the people.