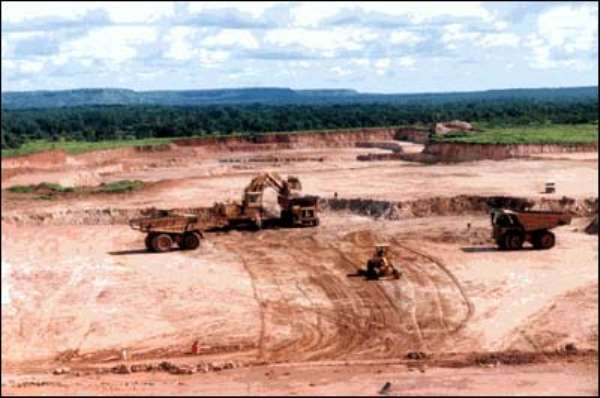 FOR the fifth day running, on Sunday, landowners of Dumasi, near Bogoso in the Western Region, whose lands were taken over by Bogoso Gold Limited (BGL) for the construction of a new tailings dam, besieged the site demanding payment of their compensation.
This was due to the failure of the mining company to honour its part of the agreement as enshrined in the Memorandum of Understanding (MOU), the company signed with them.
The landowners claimed that because their lands had been taken over by the mine, they could not farm this year and, therefore, had no source of income.
According to them, the MOU spelt out the payment of specific amounts to enable the landowners to acquire new lands for farming, but while some of the people had been paid, others had not and this prompted their action.
A source at BGL said the money for the compensation was ready, but explained that the Paramount Chief of Wassa Fiase Traditional Area, Osagyefo Kwamina Enimil VI, had sued GGL demanding that the money should be paid to him instead of the landowners.
The source said the company could not pay the money until the court determined who was the rightful owner or occupant of the land.
Meanwhile, a Sekondi High Court has advised BGL to lodge the amount into an Escrow account.