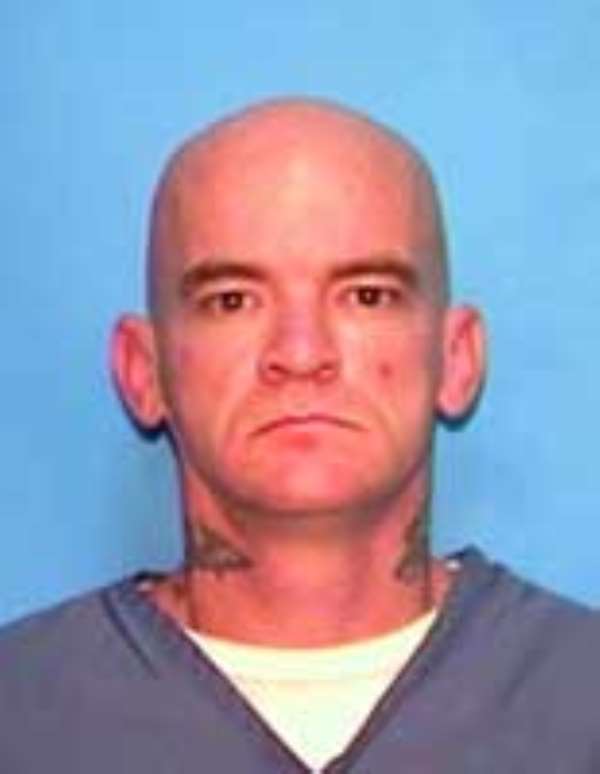 DANDRIDGE, Tenn. -- A registered sex offender suspected of strangling a Clemson University student with her bikini top waived extradition Wednesday and will head to South Carolina to face charges.
Jerry Buck Inman, 35, who was linked to the crime scene by DNA, was arrested late Tuesday after deputies saw his car driving past his parents' home in Dandridge, about 30 miles east of Knoxville, Jefferson County Sheriff David Davenport said.
He was arrested on warrants for murder, rape and kidnapping in the death of Tiffany Marie Souers.
Davenport said Inman has been talking to investigators.
"He didn't know the victim," Davenport said Wednesday. "It is our information he was driving around in the (victim's) neighborhood and saw her and he liked her looks."
Inman told a judge Wednesday during his first court appearance that he wouldn't fight being sent to South Carolina to face the charges. South Carolina law enforcement officials expected to have him behind bars in South Carolina by afternoon.
Souers, a 20-year-old civil engineering student from the St. Louis suburb of Ladue, Mo., was wearing only a bra when she was found May 26 on the bedroom floor in her off-campus apartment. The bikini top was still around her neck and her wrists and ankles were bound.
Inman's DNA matched samples taken from Souers' apartment, said Robert Stewart, division chief of the South Carolina State Law Enforcement.
Souers' brother said he was relieved to learn Inman had been arrested.
"I gave my mom a hug and she said she felt happy for the first time in a while," 16-year-old Trevor Souers said.
Inman was registered as a sex offender in Florida and North Carolina. Davenport said his department had been told by South Carolina authorities to look for Inman, whose family moved to the area from Florida in 2000. Authorities staked out the relatives' homes and spotted Inman driving by in a red Chevy Blazer around 11:45 p.m.
Chief Deputy Bob McCoyg pulled him over and arrested him without incident.
"His vehicle had several items in it that were related to the crimes," McCoyg said Wednesday.
Officials also are talking to Inman about crimes in other states, including an attempted rape in Alabama. None of the other crimes involve killings, authorities said.
Inman arrived in Tennessee sometime in 2005 after he was released from prison in Florida, where he served 18 years for sex offenses and armed robbery. Authorities said he had listed the Dandridge homes of his parents and a sister on a sex offender registry.
Souers' apartment building is in the back of a sprawling three-story apartment complex about three miles from Clemson's campus, which is about 100 miles southeast of Dandridge.
The complex is next to a construction site of new townhouses and Inman was a construction worker, but authorities didn't know if he had worked near the apartments. Davenport said Inman was fired last week from a construction company in neighboring Sevier County, Tenn., but it was not clear how long he had worked there.
Inman's mother, Vera McArthur, told The Greenville News that her son is bipolar and often suicidal and had no idea South Carolina authorities were looking for him. She said he had been doing construction work in Tennessee, but didn't think he had been in South Carolina recently.
Police on Tuesday night arrested the convicted sex offender who had been charged earlier in the day with killing Clemson University student Tiffany Marie Souers of Ladue.
Jefferson County, Tenn., Sheriff Dave Davenport announced that the arrest of Jerry Buck Inman was made about 10:45 p.m. (St. Louis time). Deputies stopped Inman's Chevrolet Blazer on a rural road about six miles outside of Dandrige in eastern Tennessee, about a mile from his parents' home.
Davenport said deputies took Inman into custody without a struggle, and he was being held in the Jefferson County Jail late Tuesday night, awaiting extradition to South Carolina.
Souers' father was impressed with how quickly authorities were able to capture Inman after they matched his DNA.
"I think it's just absolutely spectacular," said Jim Souers, who was previously frustrated as the days after his daughter's killing mounted without an arrest.
After hearing about Inman's capture, Jim Souers was quick to praise state and local authorities.
"The speed was incredible," he said, noting that authorities had only released Inman's photo to the public just a few hours before he was captured. "Now all we need is a conviction."
Authorities had been seeking Inman, 35, after issuing warrants against him for murder, criminal sexual conduct and kidnapping. His DNA had linked him to the South Carolina apartment where Souers, 20, was sexually assaulted and killed in late May, Greenville County prosecutor Robert M. Ariail said earlier Tuesday.
Inman is a registered sex offender whom authorities believe strangled Souers with a bathing suit top in her apartment in Central, S.C.
Robert Stewart, head of the South Carolina State Law Enforcement Division, had described Inman as "extremely dangerous."
DNA taken from the crime scene matched profiles of Inman's DNA kept in North Carolina and Florida databases, Ariail said. The break in the case came Tuesday afternoon when the DNA matches were made and confirmed.
Authorities had said Inman was their only suspect but was not someone they were investigating before the DNA match. He had no known relationship with Souers. "This is a forensics-driven case," Ariail said.
According to court records, Inman was sentenced in Florida to 30 years in prison after being convicted in 1989 of sexual battery, threatening someone with a weapon, armed robbery, auto theft, kidnapping and aggravated assault. Authorities said Inman was released from prison on Sept. 1.
Records also indicated he twice tried to escape from jail.
Inman had recently lived in eastern Tennessee, about 150 miles from where Souers was killed. He was registered as a sex offender in Florida for kidnapping and sexual battery.
Authorities said they do not know why Inman, who has worked in construction, would have been in South Carolina. There is a construction site near the crime scene, but authorities said they had not linked him to that project.
Inman had been described as having tattoos on his neck, back, hands, arms, abdomen and chest, including a tiger, skulls, a pentagram and a woman with a gun. He was listed as about 5 feet 10 inches tall and weighing 160 pounds. Authorities had believed he would be driving a red and silver 1990 Chevrolet S10 Blazer, similar to the vehicle description they released last week with photos of a man trying to use Souers' bank card at an ATM. Ariail said Inman may have abandoned the Blazer.
Souers' body was discovered on the floor of her off-campus apartment May 26, about 12 hours after authorities think she was killed. The bathing suit top used to strangle her was still wrapped around her neck.
Souers' mother, Bren Souers, said earlier in the evening that the identification of a suspect brought some comfort to the family.
"We need to get him behind bars or the death sentence or whatever he gets," she said. "Then we have to try to put together the pieces of our life without her."
Bren Souers' son, Trevor, a sophomore at John Burroughs School, said the photo of Inman made him angry.
"I was angry because certain thoughts and emotions get evoked, and it brings back all the original emotions that I had," said Trevor, 16. "I'm also relieved because it means this guy's days are numbered."
Trevor says there's "no way" his sister would have known Inman.
"As far as I'm concerned, I'm 100 percent confident that this is going to be resolved." Trevor said. "We're each praying that this situation is resolved and that everything works out."
Tiffany Marie Souers had just finished her sophomore year at Clemson, in Clemson, S.C. She kept busy with friends and volunteer work, family members said. Though the school year was over, she was in South Carolina for summer classes and because a charity resale shop had invited her to join its board of directors.
She graduated in 2004 from Villa Duchesne High School in Frontenac, where administrators called her a model student. She led the campus ministry and retreats for her class and for underclassmen. She devoted about 500 hours to charity work in high school and was a crisis counselor and active in the National Charity League.
Her father, Jim Souers, is president and chief operating officer of Marcone Appliance Parts Center, which has facilities in St. Louis and St. Peters and more than a dozen states. In addition to her mother and brother, she is survived by a younger sister, Brianna Souers.
Tiffany Marie Souers was interred Thursday after a funeral Mass at the Church of the Annunziata in Ladue.