Conrad Kakraba Leaves GBC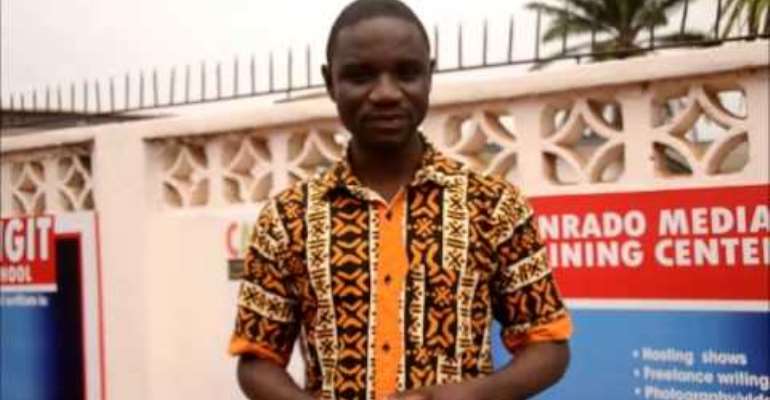 GBC24/GTV News Anchor, Conrad Kakraba, brought his 7-year career with state broadcaster Ghana Broadcasting Corporation to an end on 31st January, 2016.
His resignation is in pursuit of further educational, professional and career goals.
Conrad is pursuing a 4-year PhD in Business Administration (Communication/Media Management) from Open University of Malaysia(Ghana Campus). He is also reading a Master's of Divinity from Nations University, USA.
Until his resignation, Conrad was a Major News Anchor, Editor, Lead Commentator and Host of 'Worldview'. He has been host of GTV's 'Breakfast Show', Producer of 'Legends of our Time' and was a lead Commentator during Election 2012 Petition Hearing at the Supreme Court.
He has covered many national and international events and was adjudged the Best Journalist in Political Reporting for 2012 by the Ghana Journalists Association. He was also a finalist for Best TV Male Newscaster at the Radio and TV Personality Awards 2014/2015.
Conrad will be Lecturing in Communication, Humanities and African Studies at the Business School and Faculty of Law of the Ghana Institute of Management and Public Administration(GIMPA), Ministering the Gospel and Consulting in Communication, Public Relations and Personal and Career Development.