Praye Owns Tigo Music Unplugged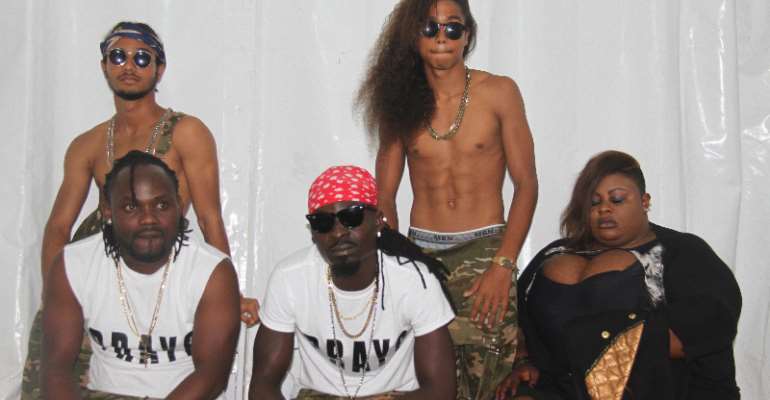 After a highly publicized and controversial come-back was announced, Praye has finally proven to be better. After a few hours of delay at the Baba Yara Sports Stadium in Kumasi, the #UNPLUGGED15 show began.
After wonderful performances from likes of Rudebwoy Ranking and MzVee, Praye was announced. Longest standing member of the group, Praye Tietie, took to stage with all time hit, "wodin". His presence on stage jolted fans with excitement and joy. Leaving them screaming and waving their hands hysterically.
Praye Tintin stepped on stage to join his brother, causing the crowd to go into a frenzy. The group communicated with their crowd, who sang along to every line. After dishing out a few more hits, DJ Vyrusky dropped another hit, "New Dance". The group who launched their first album in Kumasi, some twelve years ago, introduced their protégés, "Team Dash". The two mixed raced Brothers has the ladies reaching for them. This definitely made the performance even further vibrant.
Another surprise was unleashed, when the group introduced the famous 'Angelina", during the performace, the big breasted model from their music video walked on stage. This introduction, coupled with the energy exerted by the group, took the audience by storm.
Performing back to back hits, coupled with amazing costume coordination and impeccable stage craft, made fans at the show and those on social media, adjudging Praye the best performers of the show.
Another highlight was when DKB, hopped on stage to join the groups routine. Speaking to Praye's Publicity Consultant, Emmanuel Oscar Ugoh, he explained that Praye's consistency and excellent talent, leads to them stealing every show they grace. "To the doubters, We are back and we are back like we never left; We are back forever" said Mr. Ugoh