Music: Pasto Goody Goody @Pastogoodygoody - Use My Story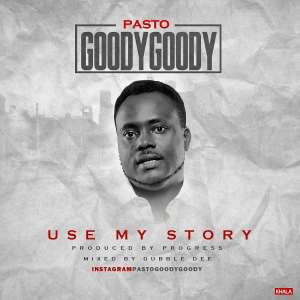 Everybody has a Story to tell, PASTO GOODY GOODY has a Story as well. Listen to USE MY STORY, a special Number from the Prince of Akwa/Cross whom we all love for his previous Hits. Well, there is more from where they all came from.
Here is the Veteran displaying raw Talent as he breaks it down chronologically, painting a Picture you may not want to pose for. This is Part 1 of the untold Tale of PASTO GOODY GOODY. Its PROGRESS on the Beat / DUBBLE DEE on the Mix.
Follow him on Twitter & Instagram @pastogoodygoody
MYNOTJUSTOK DOWNLOAD LINK.
https://my.notjustok.com/track/download/id/40762
HULKSHARE DOWNLOAD LINK.
http://old.hulkshare.com/dl/8j0jfdo7bgu8/Pasto_Goody_Goody_-_USE_MY_STORY.mp3?d=1