Ampong is my Favorite Gospel Singer - Daddy Lumba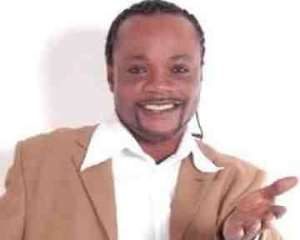 Daddy Lumba
High Life Legend Daddy Lumba and Gospel Musician Isaiah Ampong are set to release a new gospel song.
They are expected to release their first single ''Hosanna'' this week and are likely to be a force to reckon with once they drop the song.
The collaboration and decision to form a group Kwadwo Kwadwo have been confirmed by Isaiah Kwadwo Ampong and Daddy Lumba on Accra based radio station Atinka fm.
Celebrated High life legend Charles Kwadwo Fosu known on stage as Daddy Lumba in a telephone interview with Atinka fm heaped praises on gospel musician Isaiah Kwadwo Ampong describing him as a humble musician in Ghana.
When asked why he choose to do a ''collabo'' with Great Ampong, D.L said he is exceptionally proud of Great Ampong with the kind content he uses to compose music.
'' I have been following Ampong for a long time hence for my decision to do a collabo and he happens to be my favorite gospel singer in Ghana ''
The two of them are set to release a series of songs before dropping an album.
Lumba further revealed that, he is gearing up to launch the album along with his birthday bash on October 3rd at the National Theatre.
Daddy Lumba is not new in gospel scene though he is one of the legends in the secular music..