Shatta Rako Celebrates Late Dr. Kwame Nkrumah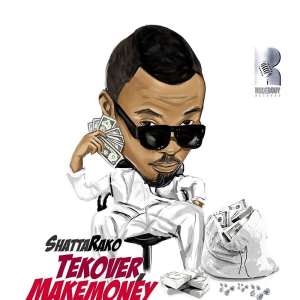 Yeah! He still has a space to scramble to the utmost of our music industry with reverence to his fascinating and artistic style of music. Shatta Rako as the masses will call him but also known in real life as Rexford Kojo Amoah has upheld his aptitude in the reggae and dancehall fraternity and it is evident as he does not just regale everyone with his music but also inspires, relating his music to reality.
Shatta Rako aka Kojo Legend has on several occasions been talked about as the "FINEST" and an epitome of originality. Remixing and bringing back to life most of the Ghanaian high life songs like Abrante Amakye Dede's "ODO HO AKYERE NO" and Marriots International Band's "WOSISI ANANSE" amongst others in his own inimitable style , the masses have chosen him as the present and future of Ghanaian music in an era where music has really lost its substance .
The Original Shatta of GH Reggae and Dancehall ;Kojo Legend also has classic tunes with veterans like Jewel Ackah, Mr RootEye , Pat Thomas , Daasebre Dwamena, Amarh Pino, Kofi B, , Okyeame Quophi, Fiifi Selah, Kofi Nti, Ramzy, and new acts namely; Raquel, Stone, Bredren B, Cabum as well as countless young upcoming acts. Shatta Rako put the buzz on social media and radio with his "Oseikrom TakeOver" campaign a few months ago.
Following the successful release of the delux remix of his much talked about "State Of Emergency" tune which got social media and the air waves buzzing, not to mention the endorsements from great local and international music pundits, the "Talent Over Hype" activist is set to unleash another mind-boggling internationally rated dancehall melody dubbed "Take Over Make Money" on Monday 21st September, 2015 as we celebrate the late Dr. Kwame Nkrumah as publicized via his social media platforms.
With a veneration to his lyrical packages, I have always ranked his music as the literature of the heart as it commences where speech ends. He is everything that symbolizes good music, and you will appreciate this after giving an ear to his yet to boom "Take Over Make Money" dancehall hit single.
As already "buzzing" on social media, Take Over Make Money will be premiered on Monday on all your favourite local and international radios , websites and blogs.
Impeccability is even a minimal description to this masterpiece when this melody hits your hi-fis.
ANTICIPATE!!